Social media archiving is necessary for police and fire departments to comply with open record laws. It can also help facilitate crisis communication and foster organizational trust within the community.
Social Media as a Public Record
Police and fire departments can use their Twitter, Facebook, Instagram, YouTube, and TikTok social media accounts to share valuable information with their communities during emergencies or improve awareness of public safety topics.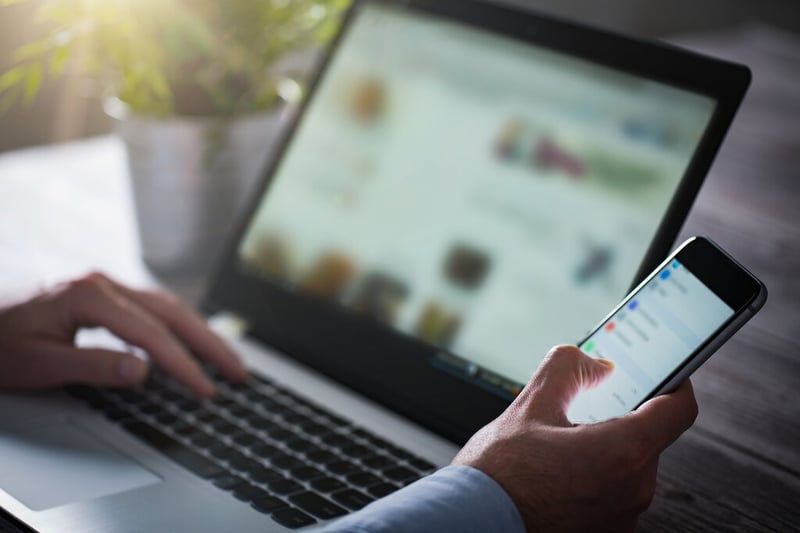 Law enforcement and emergency response social media accounts are considered public records. So, keeping accurate records of Twitter, Facebook, and Instagram account activity is the best practice for contributing to community well-being while protecting from the exposure that comes with having social media channels open to the public.
Communication from the Public
Public safety organizations are responsible for maintaining records of their social media interactions with the public and the discourse between users in the comment threads, not just their own social media posts. Keeping track of what your organization posts on its accounts isn't too difficult but staying ahead of all the comments and interactions from the platform's public side can be quite challenging.
Monitoring and controlling what messages are published on public safety social media accounts may require some messages or comments to be deleted or modified. Agencies may find that an employee posted something erroneously and need to modify it depending on the content and the availability of correct information. Agencies may also have to delete comments or messages from the public when they are inappropriate or false.
In most cases, public safety organizations are responsible for maintaining records of all posts and comments, even if they have been deleted. The perceived censoring of individuals from public social media pages by deleting or hiding comments can be viewed as an unconstitutional restriction on their right to free speech under the First Amendment. Deleting or blocking comments must be handled with careful consideration. Retaining a complete record is critical in case you should be required to justify the removal of content.
Social Networks Aren't Reliable Record Keepers
Local authorities can't rely on social media companies to maintain recallable records. If you want to request a copy of your data from Facebook, Twitter, Instagram, or Tiktok, you are generally welcome to do so. But be sure you read the terms and conditions carefully. As private companies, social networks do not have to adhere to public records laws like public entities do and are not legally obligated to retain or provide your records accurately.
Social networks' privacy policies are intricate, and using them for government or public safety organizations requires review. Here are the policies of some of the most prominent players:
Screenshots Are Labor Intensive, and Still Not Enough
Some agencies resort to screenshots for capturing social media activity. Screenshots can show a snapshot version of a website or social media account. However, taking screenshots and accurately filing them takes time, and it's incredibly challenging to organize a timeline of events through screenshots. They can also be easily manipulated, so some requests require the metadata behind the website or public safety social media posts.
The metadata is necessary because it gives more information than just what was seen on the screen. The metadata provides the backend information like the post's original author, what kind of message it was, different versions of the message or post, unrolled links, the post's location, and any comments. You can read more about the fascinating intricacies of metadata here.
Produce Records When Requested
Processing requests for law enforcement and emergency response social media accounts follows the same procedures as producing discrete digital documents and paper records. However, the amount of data is exponentially higher–in 2022, there are roughly 2 billion active Facebook users daily. Law enforcement agencies and emergency service response teams must show the status of their social media accounts as public records, respond in the correct format and produce any record redactions. Keeping records of the differentiation can also minimize complications when being required to produce official agency records.
Build Transparency and Community Trust
As law enforcement agencies strive to bridge gaps in trust with community members, police departments have embraced social media to maintain transparent, two-way communication with residents. When used correctly, social media can prove incredibly effective in sharing and collecting information within the community and improving policing effectiveness.
Respond to accusations of censorship or first amendment violations
Keeping records of social media posts and their moderation can serve as a valuable tool to defend agencies in the case of first amendment rights violation accusations. When government officials create a designated public forum on these social media platforms, First Amendment controversies arise, particularly when opposing viewpoints or harmful rhetoric are shared in the comment section.
Under the Government Speech Doctrine, official government bodies like police departments and emergency response teams can express their opinions. However, when public organizations open themselves up to the public through social media, public forums, and message boards, they must be cautious when moderating what citizens post, or they may violate the first amendment. The line here is exceptionally blurry, with multiple United States court cases ruling for and against government entities at various levels. The critical thing to consider here is the ability to recall data as needed to show the complete picture of how social media accounts are handled.
Track and Respond to trolling or harassment
A recent working paper from the University of Oxford identified cyber troops as government, military or political teams committed to manipulating public opinion using social media. The research found that cyber troops are a pervasive and global phenomenon. Governments use social media platforms like Facebook and Twitter to tactically target specific populations. Law enforcement and emergency response teams are frequent targets of these operations because of their authority and trust in their communities.
With law enforcement social media and emergency response social media account data archiving, organizations can safeguard themselves from trolling attacks by capturing the history and timeline of activity to show patterns of trolling behavior. When decisions are made to delete comments or block users exhibiting troll-like behavior, the reasoning behind the action is corroborated through data archiving.
Social media is a wonderful tool for public safety organizations to engage with their communities, quickly disseminate public service announcements and information, and educate the public with content that will help keep them safe. That said, social media also provides opportunities for people with less-than-good intentions to cause problems. So, straightforward social media policies and treating social media data as a part of the public record are critical to public safety organizations' efforts to maintain an open dialogue with the public and a safe society.
Learn more about how public-sector organizations can meet recordkeeping requirements by downloading our guidebook below.