Building websites used to require a lot of time, knowledge, and manual coding. But with today's sophisticated content management systems (CMSs), building and managing a website is much easier. While customizing features may require technical know-how, the general rule is that most websites are built and powered by an intuitive and user-friendly CMS.
However, CMSs were not expressly designed for archiving data. Storing CMS data requires more than hitting save when updating a page. A CMS is not an archive system; your website data isn't necessarily automatically saved in versions—nor is the backup data easy to access. That means you may struggle to identify and access the backed-up data you want to access. Hence, it's best to have a system dedicated to archiving and backups.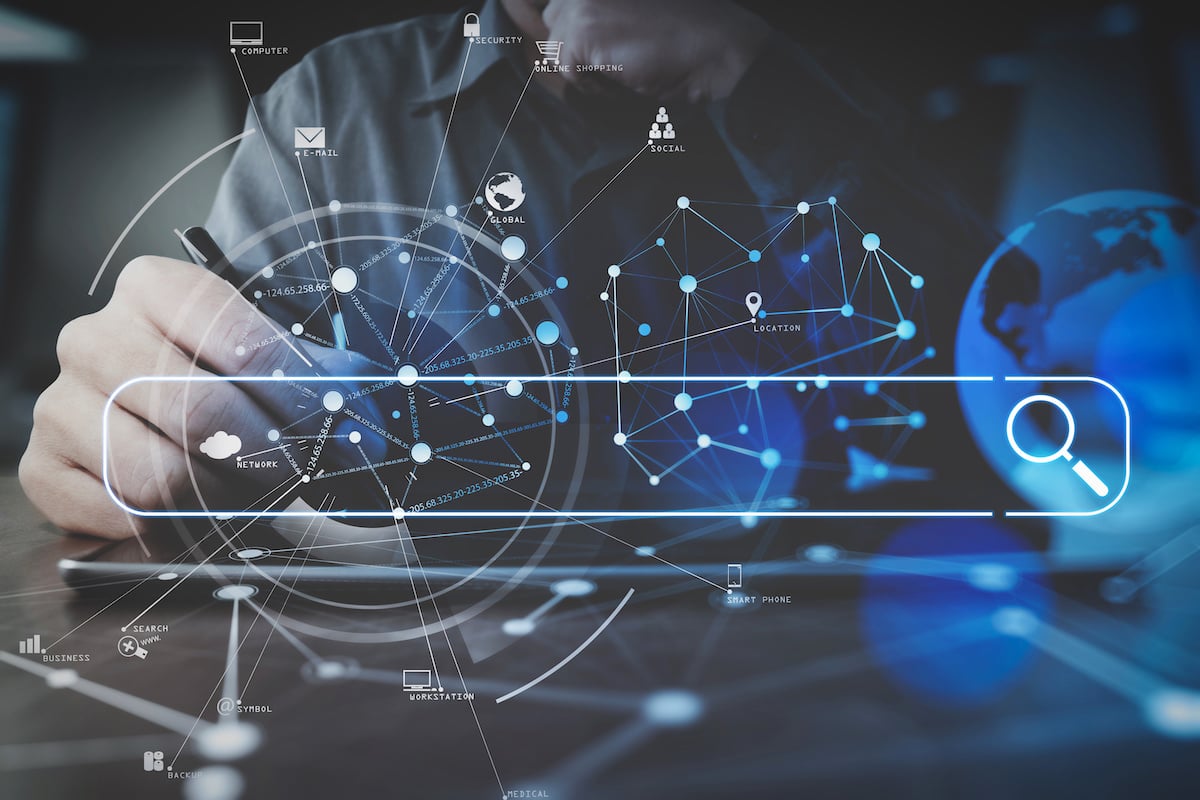 What Is a CMS Backup?
Today, most CMSs have options for you to back up versions of your website, but they certainly aren't meant to serve as data storage systems. You may be able to recall a former saved version of your website or a webpage if you are conscientious about keeping and managing different versions, but that takes a lot of manual work.
Legibly exporting data to standard formats, such as PDF, is a challenging undertaking.
Additionally, those backup pages aren't considered legal records since they don't capture timestamps or metadata.
While CMS backups could save you in a pinch, say you erroneously published incorrect information and need to revert to a previous page, doing just that can take a lot of time, which equals money.
Having people sift through old web pages manually to produce the correct information is a problem easily solved with dedicated website archiving.
What Is a Website Archive?
Web archiving solves data maintenance, retention, and recall problems. Web archives capture digital snapshots of the website content, including the metadata, and allow it to be reviewed in its original format without consideration of specific databases or technologies.
Archives enable organizations to preserve their digital resources pristinely, including digital timestamps, making the data admissible at the legal level if needed. Not only is it viable for compliance purposes, but it makes your digital team's lives easier if there are complications with any digital content.
CMS Backup vs. CMS Archiving
There are differences between traditional CMS backups and website archives. Backups allow you to roll back your website to a previous version, but archiving helps capture all of the data associated with a website at a single point in time.
Most importantly, it makes this historical data easily accessible, allowing you to quickly see what a web page on your site looked like at a particular time.
Scheduled Captures of Active Data
If website data is not preserved accurately, valuable information can be lost forever. Maintaining active data through regular captures/crawls is easy to manage when you have a dedicated archiving solution in place. According to the Federal Rules of Civil Procedure (FRCP) Rule 34(b) and the Federal Rules of Evidence (FRE) rule 901(a), all industries must:
Be able to obtain a screenshot of a website as a visual reference

Obtain the Website's source code in HTML or WARC

Produce web server metadata

Place an SHA-256 bit digital signature and timestamp with an official digital certificate

And prepare all metadata in EDRM-XML
Dynamic capture of your website makes producing and searching this detailed information hassle-free, even if you have a very complex site
Length of Storage
Webpages are constantly updated, relocated, or removed, and you may not always be able to find one of your pages with a simple browser search. The average lifespan of a typical webpage is just 100 days.
You'll want to be able to recall information quickly and easily. With the immense size of modern websites, recalling information from just a month ago can be difficult. With an archive service like Pagefreezer, you can search through data beginning when you decide to invest in your digital archive. You won't miss anything ever again.
CMS Backups Are Still Important
CMS backups still have their use. While archiving is much more robust and secure, you still want to take the time to back up your CMS, just in case something goes wrong and you need to revert to a previous version of your site.
Website Archiving is the Way to Go
You will save time and money. With easy search options, you'll have all of your historic website content at your fingertips. Don't make any of your content management resources waste time manually searching through old screenshots when an archive can recall complete, timestamped data when required.
And, of course, archives are a saving grace if your organization is concerned with compliance. When it comes to open records requests, public sector organizations need to be able to respond to Freedom of Information Act/Open Records requests without friction. You can rest assured that your organization will be able to respond to any requests quickly without requiring staff to do any extra work. Let your people focus on what they do best, and let Pagefreezer handle archiving your digital assets.
Pagefreezer is a leader in the web archiving industry. We're archiving data for thousands of organizations, including government agencies, large financial firms, Fortune 500 companies, and many others. Learn more about data archiving by checking out our guide below.