Social media is a powerful tool for advertising in any industry. If used correctly, in conjunction with social media archiving, it can be very beneficial to businesses within the financial sector.
In 2018, 92% of financial advisors reported a gain in business as a result of social media use. This is up from just 49% five years earlier.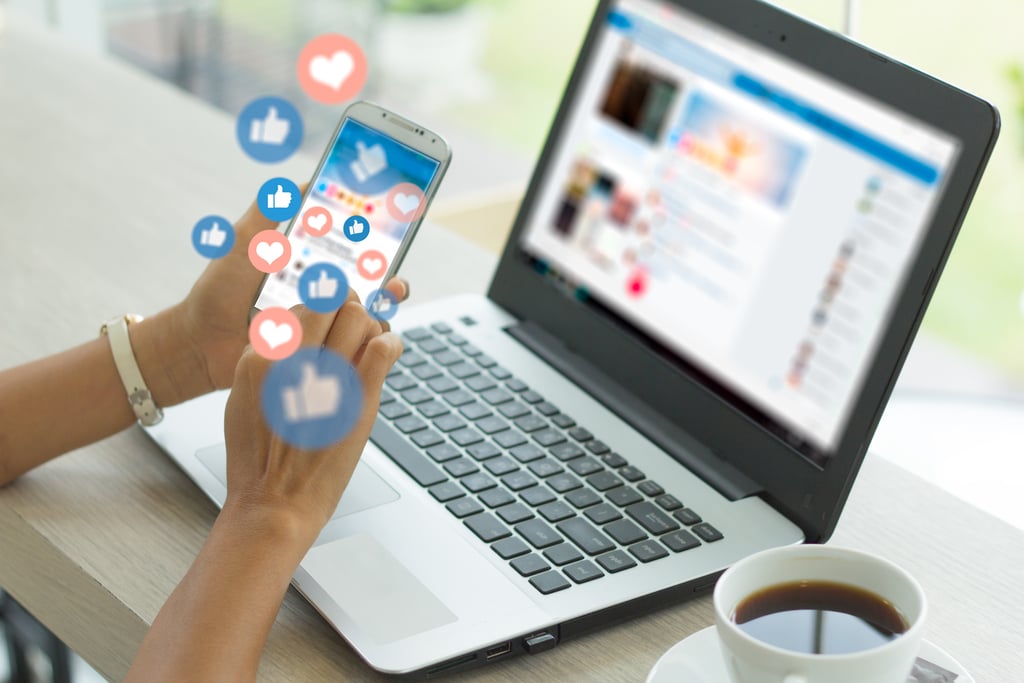 As regulatory bodies, FINRA and the SEC cast a watchful eye over the financial services industry. Their regulations exist to protect businesses and the public. All external communications coming from financial services firms fall under their gaze, and social media is no exception.
Ensuring compliance with regard to your use of social media is crucial. Posting on social media without adhering to their clear guidelines can have serious consequences.
Keep reading for some practical tips to ensure you are meeting FINRA and SEC regulations with your social media archiving.
Understanding Your Recordkeeping Requirements
Social media provides a more flexible platform for advertising than many other channels. It has the scope to reach a wider audience and benefits from a real immediacy in terms of it's reach. In this way, it can often feel more informal than a traditional advertising campaign.
However, even the most basic Instagram post or tweet can be considered advertising in the eyes of regulators. As such, all social media content posted on behalf of your business must comply with applicable FINRA and SEC regulations.
Archiving social media posts is one example of this. These regulatory bodies have outlined very specific requirements for the storage of a firm's social media data. Maintaining proper compliance with social media archiving is essential to a financial services firm.
In addition to archiving any official posts that a firm shares online, it's important to ensure that comments and direct messages made on through an official account are collected as well. It's easy to get pulled into conversation with a member of the public, client, or customer, and businesses should take care to make sure records of these communications are kept at all times.
By archiving web content across all connected social media sites, firms remain prepared in the event of a records request that could come at any time. Any one of the various regulatory bodies that monitor the financial services industry could request information to ensure regulatory compliance, or content could be needed for litigation.
While some areas (such as posts that cover non-commercial activity by the business, i.e. an employee's birthday) are out of the scope of these regulatory bodies, it's important to make sure you're covered for every eventuality. Though complex, failing to adhere to these rules can result in large fines, bad publicity, and potential loss of business.
Meeting FINRA Standards and Different SEC Rules
There are many rules that apply to financial services firms and the advisors employed by them. Knowledge of these key regulations relating to electronic communication is essential.
The Securities Exchange Act is a wide-reaching set of rules governing the financial services industry.
In particular, SEC Rules 17-a3 and 17-a4 pertain to a firm's electronic messaging. These rules require firms to keep a proper record of electronic business communications.
FINRA issued Regulatory Notice 10-06 in January 2010, further clarifying these rules in the context of the rapidly evolving digital age.
This notice explained how the SEC's rules govern a firm's use of social media to communicate. It requires the retaining of records for a specific period of time, depending on their nature. It also outlines a firm's requirement to hold on to records of business-related communications. This is true for blogs and social platforms, even if only distributed internally.
FINRA Regulatory Notice 11-39 followed shortly after with further details. This allows for regulatory bodies to take a closer look at the business practices of financial service firms. It is their job to ensure compliance with these standards.
SEC Rule 17a-4(b) requires the retaining of business communications records made by broker-dealers. This information must be easily accessible and archived on WORM storage. (For a deep dive into the SEC and FINRA's WORM recordkeeping requirements, have a look at this blog post.) As per the Books and Records Rule, records must be held for three years. Social media falls under this jurisdiction.
Ensuring Social Media Compliance in Your Firm
Inside the SEC is the Office of Compliance Inspections and Examinations (OCIE). This office performed an investigation in 2019 on the increase in the use of electronic messaging by financial advisors. It underscored the need for compliance.
The OCIE urged all advisors to stay up-to-date on current regulations. In this way, the firms can maintain a safe online community and ensure compliance with different SEC rules.
This can pose a challenge to many businesses, especially to larger firms that maintain a social media presence across multiple platforms. This means there are likely to be many accounts to track and archive.
Furthermore, additional areas of social media need to be compliant with regulations, which may not be immediately clear. These include:
Non-traditional electronic business communications (direct messages, tweets, comments, etc.)

Hyperlinks

Endorsements and testimonials (including sharing comments or reposting another's original content.)
As such, it is critical for an internal compliance team to educate their staff about social media use. Monitoring and supervising these posts is key to keeping safe from unwanted regulatory attention.
Additional Benefits of Ensuring Reliable, Compliant Social Media Archiving
As briefly alluded to earlier, there are various other reasons for archiving your firm's social media activity. One key reason is eDiscovery and litigation readiness. This comes into play if a client feels their broker-dealer has wronged them. As such, they may be pursuing legal action. Another instance might be claims of false advertising. Firms can even find themselves defending their business in court as a result of escalated non-compliance – the SEC brings legal proceedings against organizations in this manner on a fairly regular basis.
In anticipation of these situations, retaining this information is key. The data must be in a defensible format that complies with legal evidence standards.
Another major consideration is monitoring for data loss prevention (DLP). An AI-powered solution such as Pagefreezer can proactively monitor for sensitive content and flag it for speedy resolution, if required. While all organizations would hope that sensitive information was not being disclosed over direct messages on platforms such as Twitter or Facebook, it can (and does) happen. Train your staff as default, but have the safety net of monitoring for DLP in place at all times.
One final purpose for ensuring compliant social media archiving is to ensure records needed for legal and compliance purposes aren't lost. Most companies keep a policy governing how long to store online data before disposal. Keeping clear retention policies and allowing data to easily be placed on legal hold can prevent the disposal of information related to legal matters. (Learn more about the best way to place social media data on litigation hold.)
The Risk of Non-Compliance
The financial services industry is one of the most regulated areas of practice. As such, it is absolutely essential for all advisors to keep in compliance with their digital communications. Those found to be noncompliant with the given regulations can face steep penalties. The exact punishments depend on the situation, but consequences can include fines, suspensions, and even legal action.
One example of these punishments regards WealthForge, LLC. In 2015, they were fined $20,000 because he company failed to use an adequate supervisory system and did not properly store and review the social media communications of their representatives.
Another larger example of these fines came from the same year, in which Scottrade, inc. was fined $2.6 million dollars. This company also failed to implement a supervisory system. They also did not retain securities-related electronic records in the required formats.
The Modern Solution for Social Media Archiving Compliance
Social media provides a plethora of communication opportunities and is an easy way to connect with clients. But despite the personable approach it enables, it's important to remember that regulators class social media activity of financial firms to be official communications.
The risks of posting on social media without a solid grasp of these regulations can be costly. These messages carry the same regulatory weight as an ad in the newspaper or content on a financial firm's website— and thus, must be treated with the same care and respect from a compliance standpoint.
It is imperative to partner with an archiving vendor experienced in these regulations. This will keep your firm up-to-date on FINRA and SEC compliance, and ensure total peace of mind.
Keep Your Firm Compliant with Social Media Archiving
Archiving of social media ciontent does not need to be taxing. An automated solution makes it easy to keep accurate records and gives you the certainty that all data is stored to meet regulatory requirements. You will be well-prepared in the case of any legal action or regulatory compliance audits against the firm.
With Pagefreezer, your firm's social media activity is archived with easy discoverability in mind. Every edited post, deleted comment, reaction, and share are automatically recorded, in real time and the full context of their original sentiment. Pagefreezer provides a fully searchable, dynamic records of your social media activity – vastly superior to screenshots, which often fail to provide the full picture.
To learn more about web and social media archiving for financial services, simply request more information by clicking on the button below.