As we've written before, there are many great reasons why government agencies should be on social media. Whether it's issuing critical updates, promoting valuable initiatives, sharing wins, or humanizing an organization, government agencies can benefit a lot from social media.
More and more agencies are realizing the importance of meaningful engagement. But what should this "meaningful engagement" look like? And how do you pull it off on a limited budget?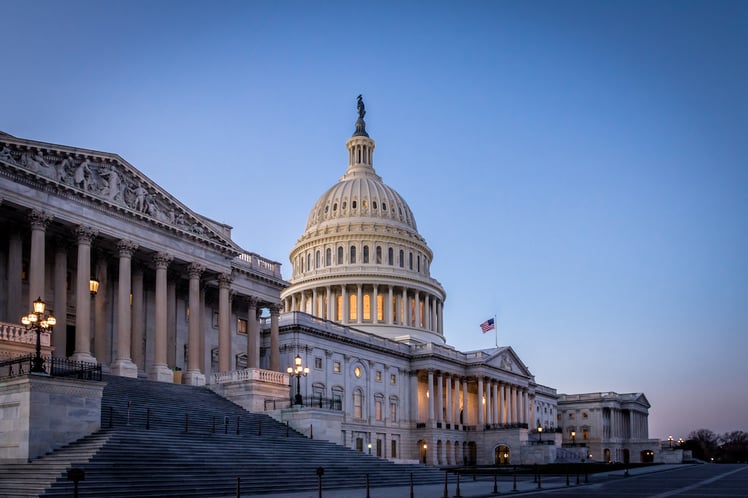 "Government traditionally used its social platforms as a way to provide static information via direct hyperlinks or to provide applicable updates on agencies," writes SociallyMined CEO Matt Anthes in a Forbes article. "As social media has evolved, the government is viewing it more as a tool rather than a mandated 'e-government' initiative for public service delivery."
Visual Content in Government Social Media
So it's important to play to the strengths of social media and not use it merely as a digital notice board. Encouraging two-way dialogue is crucial, for instance, as is the use of video and other visual content.
According to Hootsuite's 2019 State of Social Media in Government Report, "social media is pivoting from text-based platforms originally designed for desktop use towards bite-sized, visual content that is captured on mobile and meant to be consumed on the fly."
Hootsuite cites the Consumer Product Safety Commission, which was also featured by Fast Company, as a great example of a government agency using social media well. It doesn't make use of impressive high-quality video—just funny Photoshopped images—but it has a distinctive social media presence that immediately sets it apart from the dull updates many of us are used to seeing in our social media feeds.
Before you buy that shiny new product, check https://t.co/qFWdMF6Xk0 for any shiny new product-related injuries #MilConsumer2019 pic.twitter.com/EJzydCwKGS

— US Consumer Product Safety Commission (@USCPSC) July 30, 2019
According to Fast Company, the Consumer Product Safety Commission's social media strategy was incredibly effective. Here's what the publication wrote late in 2018: "The Consumer Product Safety Commission doesn't have a massive following: Its Twitter has a bit north of 50,000. But its reach, by way of its humorous strategy, has been impressive. The agency had an internal goal of reaching 300,000 social engagements across all of its social media websites in the last year. It garnered 800,000."
That said, The Consumer Product Safety Commission's strategy is a risky one. Get the tone slightly wrong, or design a bad visual, and an official government social media account can quickly get the wrong kind of publicity.
As is made embarrassingly clear on a regular basis, using social media effectively can be tricky—especially when it comes to tactics like leveraging the latest meme for some viral marketing or creating a custom video that'll (hopefully) get loads of likes and shares.
The official Twitter account of the UK Prime Minister (@10DowningStreet) created a short video to introduce a new "Office for Tackling Injustices." Response to the video was, well, rather unkind. The Guardian immediately proclaimed that "government is rubbish at social media."
"In some ways it's an absolutely perfect video for the department—a tired idea quickly slapped together in an attempt to look vaguely relevant," The Guardian said.
"The Office for Tackling Injustices will use data to shine a spotlight on key injustices. By holding government and wider society to account, we can provide the catalyst for lasting change." – PM @Theresa_May

➡️https://t.co/8AgFM0fzzR pic.twitter.com/qSJmkSCsH2

— UK Prime Minister (@10DowningStreet) July 12, 2019
Government Social Media and Customer Experience
What @10DowningStreet's misstep with its circa-1999 The Matrix-inspired video illustrates yet again is that people aren't willing to hold government to a lesser standard than large enterprises. In other words, don't expect to be given a pass simply because your agency's social media team is understaffed and underfunded. Research conducted by Accenture has revealed that 85% of citizens expect government digital services to be of the same or higher quality than that of commercial organizations. And this extends to how agencies use social media.
Many government organizations are specifically still scoring too low on two-way engagement. Kinship Digital, a social media consultancy, recently published a white paper that discusses three primary use cases of social media in government. The document states that: "The emergence of social—combined with ubiquitous connectivity and the proliferation of mobile devices—has contributed to a seismic shift in the way people expect to interact with government agencies. They demand rapid responses to queries made through social and other channels.
"While individuals' relationships with government are typically different than with commercial brands—in many cases, people deal with departments and agencies to seek support or to solve problems—customer experience expectations are similar."
According to Kinship, this means government agencies using social media should do three things:
Focus on customer experience—provide the content and answers citizens are really looking for.
Become a more citizen-centric agency—monitor and analyze the online conversation to understand what citizens are saying, thinking, and asking for.
Be proactive

—leverage monitoring and analysis solutions to protect the reputation of the agency and continually improve the customer experience.
The Next Level of Government Social Media
Social media is a critical component of the modern public-sector customer experience—and it should be treated as such. While the safest and easiest way to use social media is simply to employ it as a digital notice board, this isn't a strategy that'll ever reap real rewards or differentiate an agency as one that's truly embraced modern technology.
Social media can offer agencies valuable information and become a great channel for two-way communication, but only if it's used strategically. Agencies that are willing to invest in social media and do what others aren't—study data for insights, create truly unique content, respond quickly to every question—are the ones that'll become the leaders in the space.
Pagefreezer helps government agencies easily monitor social media channels for inappropriate behavior (like the use of profanity) and archive all content (including deleted comments) for recordkeeping purposes. Click the button below to schedule a consultation with one of our Solution Advisors.