In the film, Jurassic Park, the character Ian Malcolm says: "Your scientists were so preoccupied with whether or not they could, they didn't stop to think if they should." He was talking about bringing dinosaurs back to life, of course, but social media managers should keep this quote in mind when it comes to selecting platforms for their particular organization.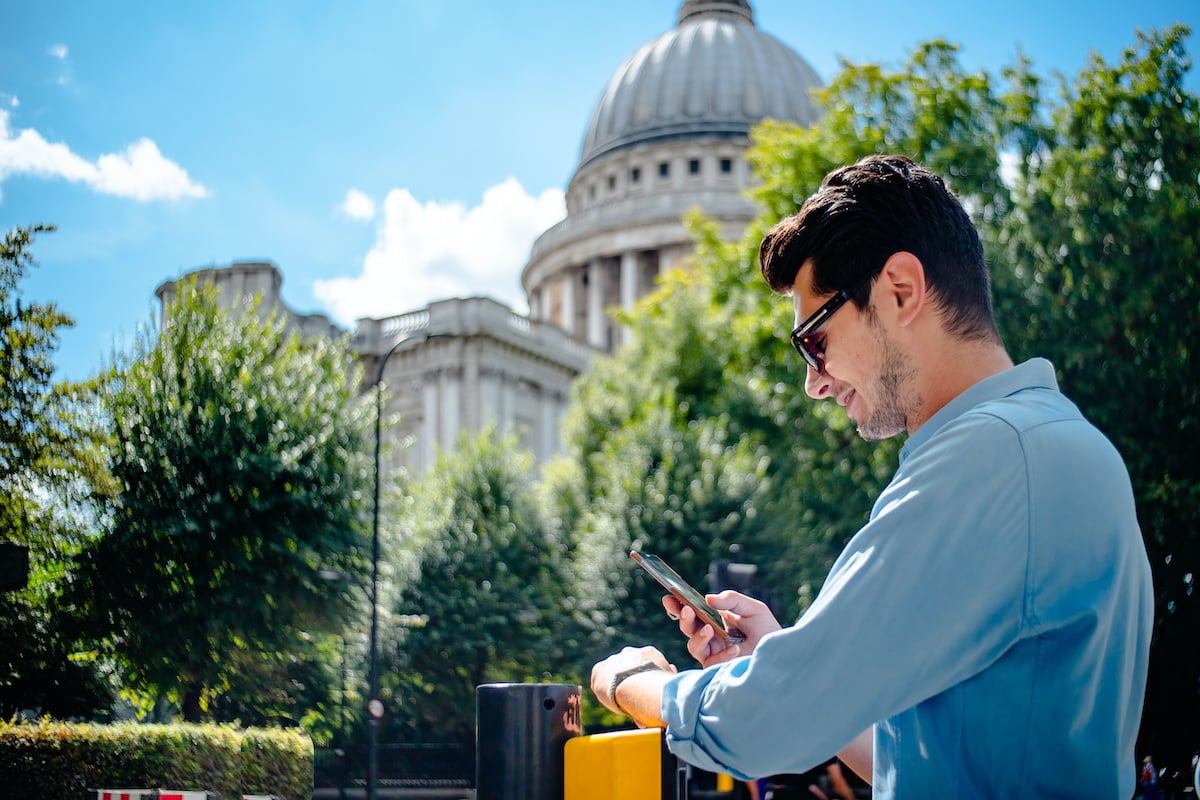 Whenever a new platform like TikTok comes along, it can be tempting to quickly jump on board. But just because a platform has beautiful photo filters, great live-streaming capabilities, or even millions of daily active users doesn't mean that it's right for your organization.
This is true for any organization, but it's especially relevant in the public sector. Sure, there are public-sector organizations active on Pinterest and even TikTok, but generally speaking, these kinds of platforms aren't a good fit for government.
Why is this? Here are the three main reasons:
It's the wrong audience.

TikTok, for instance, has a young audience looking for fun music clips—not sober public service announcements. So don't try to provide users with content they're simply not interested in.

The tone is hard to pull off.

If your agency

is

trying to reach a young audience, a platform like TikTok could make sense, but getting the tone right still isn't easy. Attempting to adopt the voice/posture of an online community you aren't really connected with is risky—and can end up being nothing but an embarrassment.

Content/format limitations.

Lip syncing to

Thunder

on TikTok

might be fun, but it's probably not the best way to inform citizens about a major thunderstorm. You want to stick with the content conventions of any given platform while also conveying important information—which means focusing on channels that best enable you to deliver

your

message.
So with the above in mind, let's look at five social media platforms perfect for government agencies.
Top 5 Government Social Media Platforms
1. Twitter
When it comes to conveying vital information quickly and to as many people as possible, Twitter remains the top social media platform. For many users, it's their go-to for the latest news and updates, so if they're trying to find out why a particular road is closed or how long the power outage will last, they tend to turn to Twitter.
TRAFFIC ALERT: Lane Closure at I and 10th streets until approx. 6 pm today due to emergency utility work.

Motorists are asked to plan ahead during commute hours, watch for signs, and prepare for delays. pic.twitter.com/ROoZxMwaoi

— City of Sacramento (@TheCityofSac) October 10, 2019
Great for: Sharing important news and updates, promoting agency initiatives.
Remember: People will reply to your tweets and send direct messages to your account, so someone needs to actively manage the account and respond to queries. As with all social media, Twitter is about engagement and two-way conversations—don't use it simply as a digital bulletin board.
2. Facebook
While Twitter is great for sharing urgent information, Facebook is an incredibly useful platform for engaging with your community and putting a human face to your organization. That's not to say that you can't use it to share general information and updates, but its true power lies in the two-way communication it encourages. You don't want your Facebook page to just be a digital notice board—you want it to be a place where citizens can learn all about the hard work taking place behind the scenes, and where they engage with content by commenting, reacting, and sharing posts.
Great for: Promoting agency initiatives, educating the public, sharing wins.
Remember: An active Facebook page will inevitably invite inappropriate comments, which means you need a comprehensive social media policy and a dedicated employee to moderate the page. And any comments you delete should be archived for Open Records purposes!
3. Nixle
Nixle has been around since 2007 and is particularly popular among public safety agencies, although it is also growing in popularity among schools and hospitals—and is now even available in a business version. Altogether, more than 8,000 organizations use it to deliver important information around everything from severe weather and civil unrest, to staff shortages, cyberattacks, and facility closures. Nixle is especially useful because it's multi-modal—you can use it to simultaneously send mobile text, email, web, Twitter, and Facebook notifications.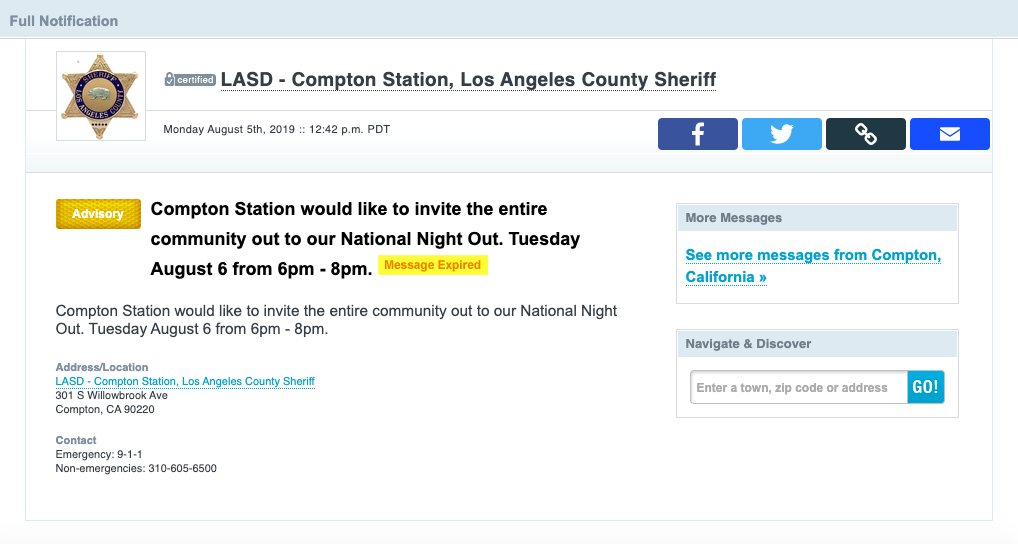 Great for: Emergency alerts, but can also be used for community engagement.
Remember: Nixle isn't free. Three different pricing plans are available.
4. Nextdoor
Nextdoor describes itself as "the world's largest private network for neighbors." Members use their real names and addresses, and are subsequently connected to their real-world communities. For government organizations, it offers an extremely direct and accurate communication channel to constituents. You know exactly what audience you're speaking to, so you can engage in a very meaningful, targeted way—messages can be tweaked to suit each and every neighborhood.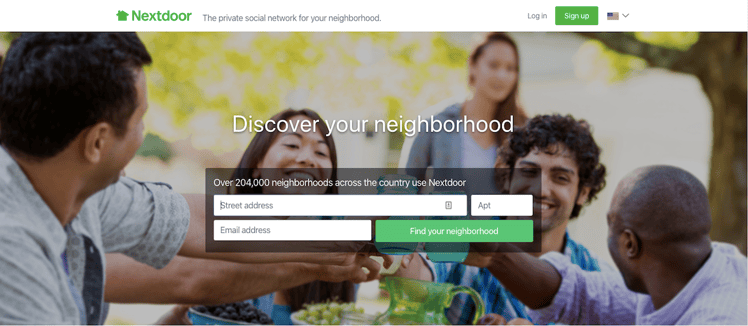 Great for: Citizen engagement and crime prevention.
Remember: Nextdoor isn't as widely used as major platforms like Facebook or Twitter. It only launched in Canada fairly recently, for instance. This means neighborhoods may need to be educated and encouraged to sign up.
5. And lastly, an Enterprise Social Network: Workplace by Facebook
Workplace by Facebook isn't your typical social media platform, so you might be surprised to see it on this list. But this enterprise social network is offering companies tremendous benefits—and there's no reason why public-sector entities can't benefit as well. As we've written about previously, a team collaboration tool like Workplace can improve communication, streamline collaboration, and even strengthen the culture of an organization. Perhaps most importantly, it'll greatly reduce the number of internal emails!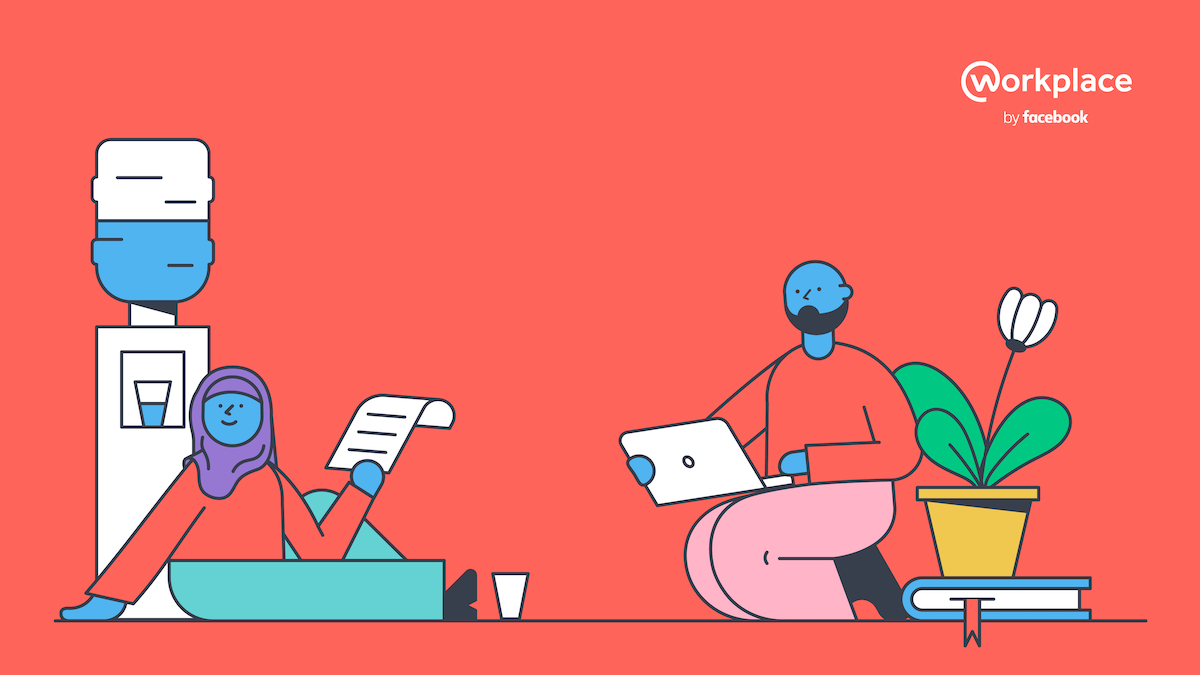 Great for: Improving efficiency and streamlining communication.
Remember: There is a standard free version for smaller teams—and the Workplace for Good initiative also offers it completely free to nonprofits and the staff of educational institutions—but most larger organizations will probably need to opt for a paid version.
But What About YouTube and Instagram?
While YouTube and Instagram weren't mentioned above, it's worth stating that these two can be excellent channels for government agencies—provided you have the right sort of content to share and you're willing to spend the time and energy needed to create this content. In the case of YouTube in particular, creating even a short video of decent quality can take a lot of time. So if you don't have the resources necessary, rather focus on simply creating short videos on your other social channels.
If you're looking for an example of a government organization doing YouTube well, check out the Veterans Health Administration's channel.
As far as Instagram goes, the U.S. Fish and Wildlife Service, NASA, and the U.S. National Oceanic and Atmospheric Administration all have fantastic accounts. As should be obvious, though, these are all agencies that have access to unique images. Not every government organization is so fortunate. If you're not in a similar situation, rather than spreading yourself too thin, focus on the platforms that'll give you the biggest ROI. For most organizations, that's Twitter and Facebook.
Proper use of social media in the public sector demands accurate recordkeeping for FOIA/Open Records purposes. Download our Government Guidebook to learn more.