Enterprise collaboration platforms—sometimes also called enterprise social networks—are changing the way companies operate, including your own. Even if you're not familiar with the term "enterprise collaboration software", you're undoubtedly familiar with the team collaboration tools this term refers to: Workplace from Meta, Slack, and Microsoft Teams.
Harvard Business Review Analytics Services recently surveyed 718 HBR readers to find out what they thought of enterprise collaboration software. A report based on this survey, titled The Digitization of Collaboration, revealed that 95% of employees in large enterprises were already using enterprise collaboration software—and the remaining 5% were actively exploring adoption.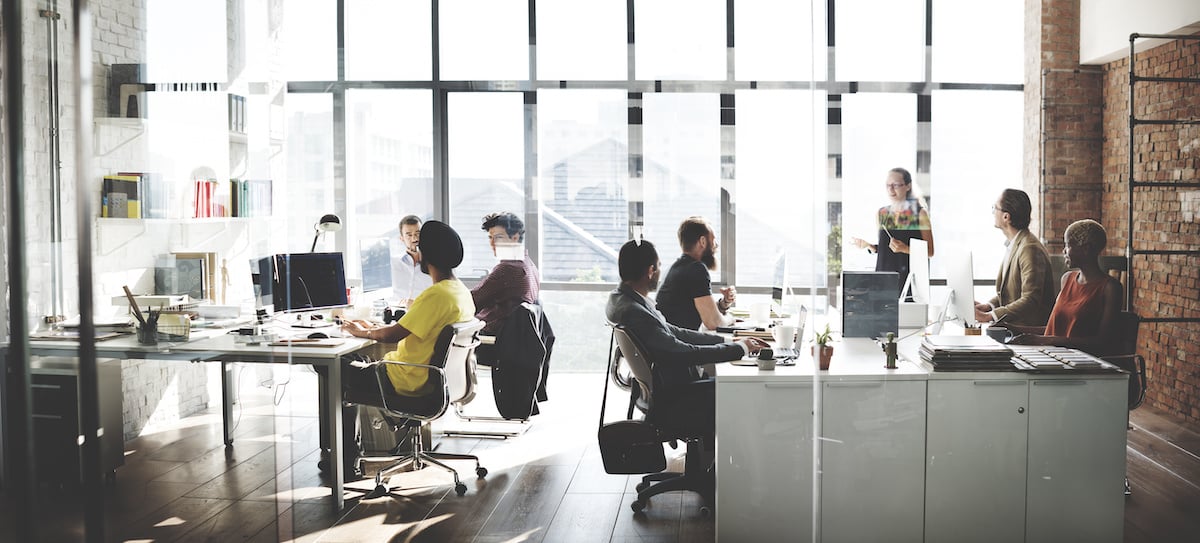 In other words, despite being less than a decade old, enterprise social networking software has already become ubiquitous in large organizations. The International Data Corporation (IDC) has also stated that the enterprise collaboration software market is currently worth $3.5 billion and will grow by 70% in the next few years.
The ROI of Enterprise Collaboration Software
So why have large enterprises, which are often reluctant to adopt brand-new technologies, been so quick in bringing enterprise collaboration platforms into their organizations?
In short, productivity.
As far back as 2012, the potential productivity benefits of enterprise collaboration software were already being highlighted by prominent consulting firms. The McKinsey Global Institute argued that the improved employee collaboration and communication provided by enterprise social networking tools could boost productivity by as much as 25%. A more recent study of the economic impact of Workplace from Meta conducted by Forrester backed up this prediction. It found that Workplace could offer a 3.9X return on investment over three years ($13.1 million in benefits on an investment of $2.6 million) and that this ROI could be seen in less than three months.
Forrester found that Workplace from Meta could offer:
A 34% reduction in the time it takes to update frontline workers;
20% increase in task efficiency;
80% reduction in cloud operating expenses for legacy tools;
20% faster decision-making;
32% increase in product innovation;
24% increase in onboarding efficiency.
Respondents to the recent Harvard Business Review survey largely agreed; 76% of them stated that enterprise collaboration tools had improved productivity within their organizations.
Proper Implementation of Enterprise Collaboration Software
But why, you might ask, did 24% of HBR respondents not say that enterprise social networking tools had improved productivity? The truth is, collaboration tools do greatly boost efficiency, but they need to be implemented correctly.
Just like email, enterprise collaboration platforms can overwhelm. As Vox puts it in one of its articles: "Communication seems like a good thing until you have too much of it. Because it's so easy to talk to our colleagues using workplace software, many of us are typing too much. And not all these missives are helpful."
Download our white paper outlining how PageFreezer helped Dream Dinners effectively manage the implementation of Workplace from Meta.
The ease of communication and sharing that enterprise collaboration platforms offer also introduce certain challenges. Just like email, they can become conduits for inappropriate employee conversations and sharing of sensitive data. While enterprises are typically monitoring other software tools and archiving business communications like email, many wait too long after implementing enterprise collaboration software to consider the legal and compliance requirements that come with the technology.
As Forrester's impact study of Workplace from Meta shows, the potential benefits of enterprise collaboration software are simply too significant to ignore. But companies need to implement these technologies in the right way. This means:
Training employees on appropriate and considerate use of social tools;
Creating a detailed enterprise collaboration policy that outlines appropriate use;
Implementing enterprise collaboration software in a strategic way that can be scaled efficiently across the organization;
Monitoring the platform to curb inappropriate behavior and prevent data loss;
Keeping accurate records of enterprise collaboration data for compliance and eDiscovery.
The Rise of the Enterprise Collaboration Hub
While we tend to equate modern enterprise social networking platforms like Slack and Workplace with internal instant messaging tools, the technology has the potential to be much more than that. In fact, MIT Sloan Management Review has recommended that companies "position [enterprise collaboration platforms] as the hub that connects IT systems, business applications, collaborative tools, and digital platforms."
Slack, for instance, has also specifically started referring to itself as a collaboration hub and is placing increased emphasis on its integrations with other applications.
"When we say that Slack is a collaboration hub, we don't just mean people sending messages to one another, but more broadly, the work enabled across teams and the many business systems, data, and applications that power productivity for our customers around the world. When all of these elements come together in Slack, that's when we truly deliver as a collaboration hub—and our developers and partners are what make it a reality," a blog post on the Slack website states.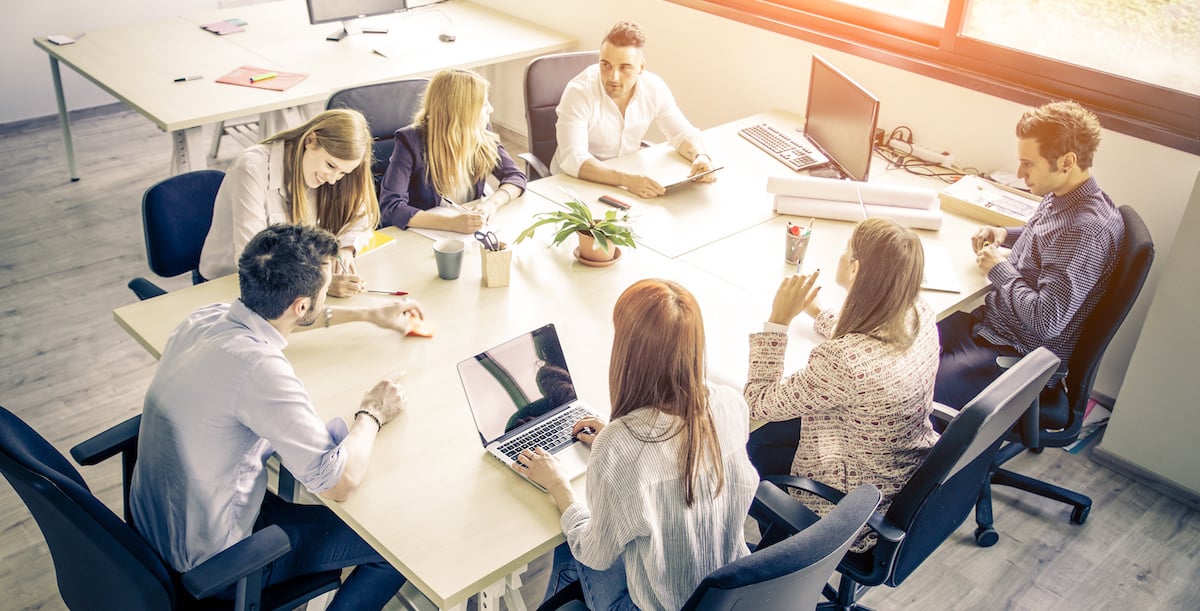 Enterprise collaboration platforms have the potential to become foundational components of enterprise IT systems. In doing so, they can improve productivity, foster collaboration, and even increase innovation. But utilizing them to their maximum potential requires careful implementation. If a collaboration platform indeed ends up being the hub that connects teams and tools within an organization, enterprises need to be confident that they can adequately monitor and manage every aspect of it.
Even if implementation is at an early stage, it's best to consider compliance and recordkeeping solutions early on as well. By putting the right systems and processes in place, enterprises can greatly increase the potential benefits that enterprise collaboration platforms have to offer.
Looking for help with the implementation and risk management of enterprise collaboration software? Our experts will be happy to discuss your particular needs.