Undoubtedly, social media has transformed how we communicate and share information. That point is very relevant in these high-profile social media criminal cases, with open-source intelligence (OSINT) tools being the keys to finding long-awaited answers. The internet is full of great examples that showcase how investigators can solve crimes with the help of a post or shared photo on a social media platform.
The truth is that social media allows legal teams and investigators to collect crucial evidence to help their cases. For many legal researchers, social media intelligence (SOCMINT) is increasingly becoming an integral component that aids in investigations into insurance fraud, defamation, and even criminal cases.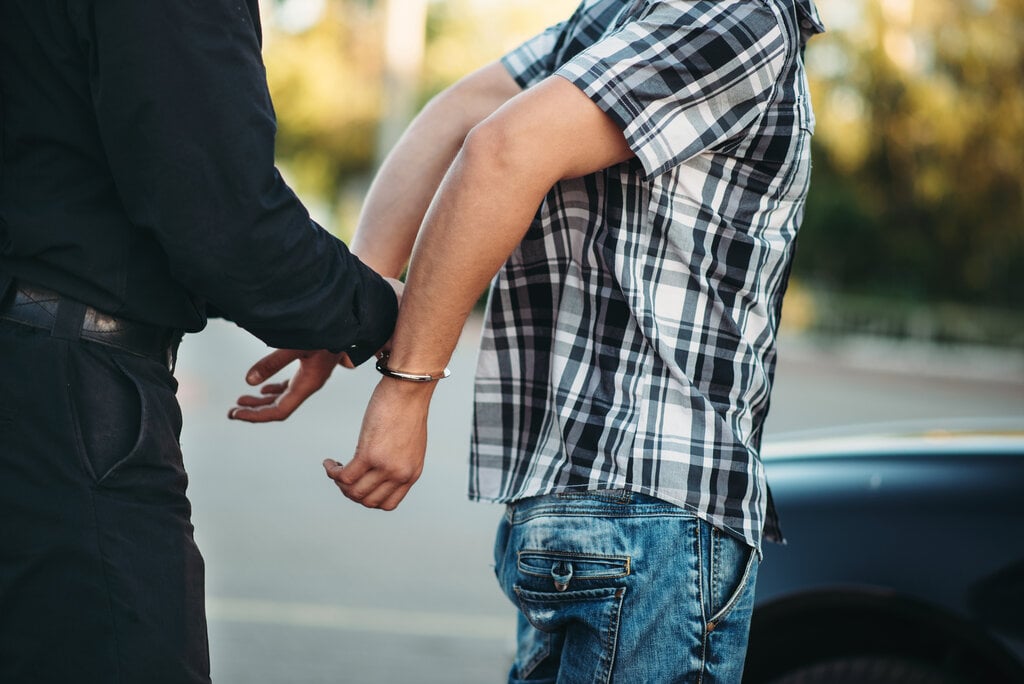 That said, social media does have its challenges when it comes to the evidence-gathering process. Finding the precise source of an image or piece of content shared dozens of times over can be difficult, making for a lengthy research process. These unique challenges can force investigators to sift through many social media platforms and even more accounts before finding their "smoking gun."
Ultimately, gathering online evidence is a long process that requires patience and determination. But for those willing to put in the work, social media can sometimes offer a key piece of evidence that proves vital to solving a case.
4 High-Profile Cases Solved by Social Media
Below are five high-profile cases solved with social media:
In 2015, a cyclist from Bristol, England, suffered injuries from being knocked off his bicycle while riding to work. After the incident, he claimed that the driver's insurance company, QBE, owed him £60,000 ($74,000) for "pain, suffering, and loss of amenities, medical treatment, and handicap on the open labor market."
Throughout this case, in his claim, the cyclist stated that he had sustained severe knee injuries due to the accident. However, the following year, the insurance company's law firm found that he had made several intriguing posts on Strava, a social media platform for avid runners, cyclists, and hikers.
Just four weeks before his medical examination, the cyclist's Strava account showed he had completed a 10-mile run. And soon after that, a 100-kilometer bike ride. On the day of the physical examination, he also rode his bike for 20 kilometers, all of which he shared on the Strava social media platform.
Once all social media evidence was present, the cyclist's medical experts had to concede that the road collision couldn't have caused the knee injuries in question. In the end, a judge ordered him to pay the insurance company £40,000 ($50,000) to cover all legal expenses, all thanks to a thorough social media investigation.
On the night of March 24, 2015, two friends, Cheyenne Antoine and Brittney Gargol, posed and took a selfie together, later sharing the selfie on Facebook before going out. Within eighteen hours, the discovery of 18-year-old Gargol's dead body on the side of a deserted road in Saskatchewan, Canada, resulted in a high-profile murder investigation.
Eventually, Antoine became a prominent suspect when the belt she was wearing in the shared Facebook photo seemed likely to have been both responsible for distinct marks left at the crime scene and the actual strangling of Gargol⁠.
Once police confirmed that the belt indeed matched the marks found at the scene, Antoine spilled the truth to officers, stating the two got into an argument, and in a fit of rage, she strangled her friend with the belt.
The January 6 Capitol riots resulted in countless investigations and legal matters. And some rioters, like Gracyn Dawn Courtright, incriminated themselves and made the jobs of officials much easier by posting their activities on social media.
One of Courtright's (now deleted) posts had the caption, "can't wait to tell my grandkids I was here." Also, Courtright captioned in the same post, saying, "infamy is just as good as fame. Either way, I end up more known. XOXO." Additionally, a criminal complaint stated in federal court on January 16 that "one video shows her with a crowd inside the Capitol chanting 'USA.'"
Courtright, a student at the University of Kentucky majoring in mathematical economics, was charged with trespassing and civil disorder. The FBI gathered enough social media evidence from these posts to make a successful arrest. In the end, these posts helped the police solidify their social media criminal case against this rioter.
Susan Rainwater, Victim of a Hit-and-Run
In 2018, Susan Rainwater was riding her bike 60 miles south of Seattle when a vehicle struck and killed her with the unknown driver, fleeing the scene. This case left police stumped as there were few clues left at the crime scene and no witnesses. However, there was one piece of evidence: A piece of black plastic that had fallen off the vehicle when it hit Rainwater.
One of the state troopers who had arrived at the scene shared an image of it on her Twitter account, hoping it may lead to some answers. Some of her followers then shared this photo on Reddit's r/WhatIsThisThing subreddit. As luck would have it, a Reddit user named Jeff had the answer for this social media investigation.
Jeff had worked as a vehicle inspector for years; he shared that this black plastic was a part of that "bezel of a late-1980s Chevrolet pickup." This piece of black plastic has a unique notch to give access to the headlamp adjustment screw. By doing a reverse Google image search, Jeff found the exact make and model of the truck that killed Rainwater.
The police went into action using surveillance videos and an anonymous tip, along with information about the headlight from Jeff, allowing them to locate and arrest a suspect. Soon after, the police announced they had arrested Jeremy Simon, charging him with possession of a controlled substance and leaving the scene of an accident, for which he pled guilty.
Streamlining Social Media Investigations
Social media evidence can be tremendously useful, but as mentioned, finding that key bit of content can be difficult and time-consuming.
That's why we created WebPreserver, our forensic collection tool designed to reduce weeks or (months) of work to mere hours. With WebPreserver, much of the drudgework of social media investigations can be automated.
With WebPreserver you can:
Collect website and social media evidence with two simple clicks

Use bulk-capture features to collect entire websites and social media accounts

Provide OCR PDF output for eDiscovery systems

Quickly collect and authenticate videos from websites, YouTube, Facebook, Twitter, and Instagram

Generate MHTML and WARC files to provide forensic-ready evidence

Maintain complete control over chain of custody

Let WebPreserver automatically scroll through timelines and expand comments
You can also watch the video below to see WebPreserver in action:
With WebPreserver, investigators can expand their social media investigations by capturing more content while also reducing the time needed to review. For instance, WebPreserver can automatically capture an entire Instagram account with minimal input from a user, and then once that content has been collected, sophisticated search functionality can be used to quickly find relevant pieces of evidence.
Learn more about WebPreserver by clicking on the image below.