When it comes to regulations in Europe, transborder legislation like the General Data Protection Regulation (GDPR) and the Markets in Financial Instruments Directive (MiFID) II tend to get most of the attention.
This is hardly surprising, since these regulations are so sweeping and impact so many organizations. But the GDPR and MiFID II are by no means the only regulations that govern financial services in Europe.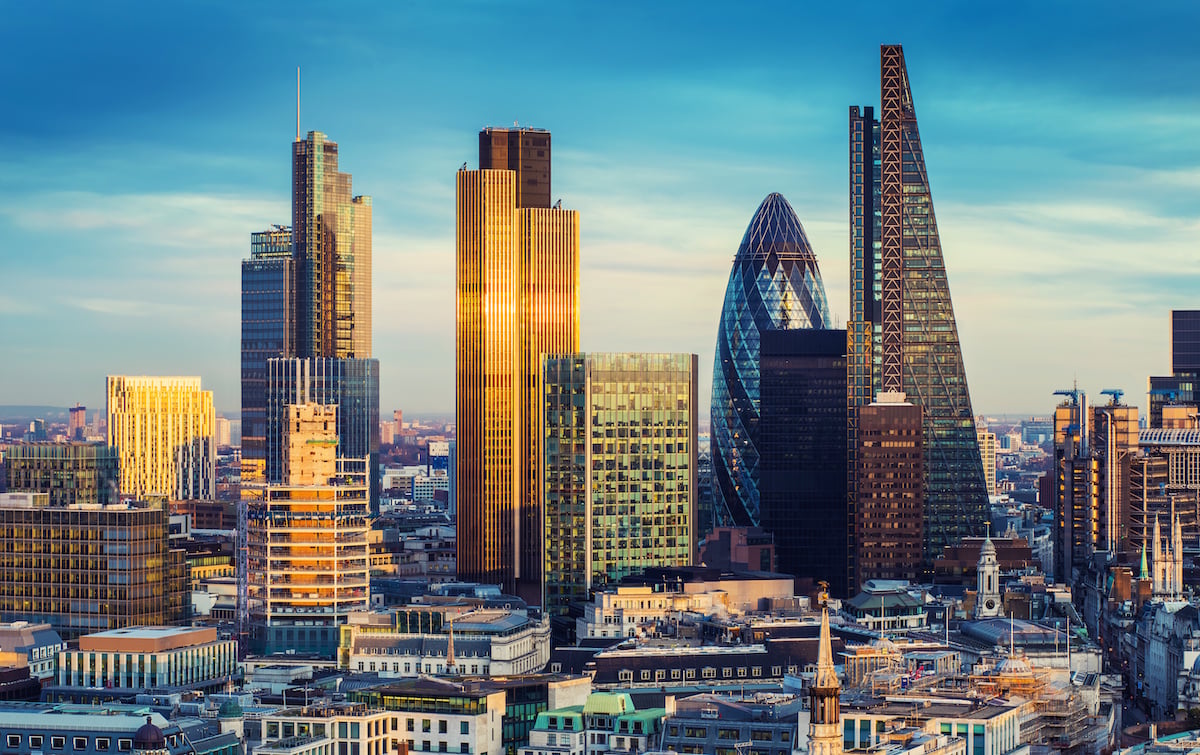 In the United Kingdom (UK), one of the key creators of financial regulations is the Financial Conduct Authority (FCA), which much like the Financial Industry Regulatory Authority (FINRA) in the United States, is an independent organization that regulates financial firms and protects the integrity of UK financial markets.
In this blog post, we'll examine exactly what the FCA expects of organizations when it comes to online content and recordkeeping.
The FCA and Social Media
The FCA's (very long) list of rules and guidance can be found in the organization's official Handbook, which covers everything from the fundamental obligations of firms to codes of practice, staff training, and recordkeeping.
Unsurprisingly, the FCA Handbook also discusses the use of websites and social media. Not only have legitimate financial firms made increasing use of these channels over the last few years, but scammers are also leveraging the internet to reach unsuspecting investors, which has forced the FCA to explicitly address appropriate use of online content.
Download our free white paper, The High Stakes of Social Media in Financial Services, by clicking on the link below.
In terms of social media, it has done this in the form of a "Finalised Guidance' document. The FCA states that any guidance "is not binding and need not be followed to achieve compliance with the relevant rule or requirement. However, if a person acts in accordance with general guidance in circumstances contemplated by that guidance, we will treat that person as having complied with the rule or requirement to which that guidance relates."
In other words, while the document doesn't contain any specific rules related to social media, it does offer guidance on how organizations should approach social media use to ensure that they comply with existing FCA rules and standards.
FCA Social Media Guidance
The FCA defines social media as all blogs (such as those typically found on a company's own website), microblogs (Twitter), social and professional networks (Facebook, LinkedIn), forums, and image and video-sharing platforms (YouTube, Instagram, Pinterest).
Although the guidance is a hefty 20-page document, its overall message can be summed up as: follow the basic rules of communication and promotion, regardless of the channel you're using.
Digging deeper into the details, the document states that:
Firms should aim to be clear and fair in all communication and never mislead investors;
Any post or piece of content that encourages (or incentivizes) financial activity has the potential to be deemed a financial promotion under FCA rules;
All tweets, posts, etc. need to be considered on their own merits and follow all relevant rules;
As with all promotions, firms should make potential investors aware of both the risks and potential benefits of an investment product;
Although we tend to think of social media communication as rather fleeting and ephemeral, a record is created each time we post or tweet, which is why FCA defines social media communication as 'non-real time';
Recordkeeping of social media content is required.

The FCA states that "we expect firms to perform risk management in this area and assess for themselves what they consider 'significant communications' to keep records of. When making this assessment firms should bear in mind the need to demonstrate compliance if required to do so, as well as queries and complaints from customers which may require evidence."
Download our free white paper, A Guide to Website Archiving, by clicking on the link below.
The FCA and Website Content
When it comes to website content, the FCA Handbook addresses this in sections such as PERG 8.22 (The Internet) and Website Conditions. As with social media content, much of it once again comes down to following the basic rules of promotion.
Firms are expected to be clear and fair and provide risk warnings;
Websites must contain information on the Financial Ombudsman Service and provide a link to the website;
Websites should not contain incorrect or outdated information;
Basic company information such as physical address, postal address, company registration number, place of registration, and names of directors should be posted on the website;
If client data is collected through the website, this should be done in line with regulations such as the GDPR;
As with social media, firms should archive website content in order to prove compliance. This can be crucial if an accusation of incorrect or misleading information is leveled at the organization.
Although the FCA's rules and guidance have been available for quite a few years, many organizations are still at risk of being found non-compliant with regards to FCA regulations. Key to mitigating this risk is the creation of detailed internal website and social media policies that clearly outline acceptable use, as well as the keeping of complete records for all web and social media content to prove compliance.
Want to learn more about the most advanced Social Media Archiving Solution for Financial Services? Visit our Financial Services page or click the button below to schedule a demo.