Americans send an average of 26 billion text messages every single day—with the average person sending 15 texts per day.
That's a lot of data for in-house legal departments to sift through, however every organization must address the increasing necessity of text message archiving. It's far better to establish a process to tackle it now than to scramble in the face of a pending eDiscovery sanction.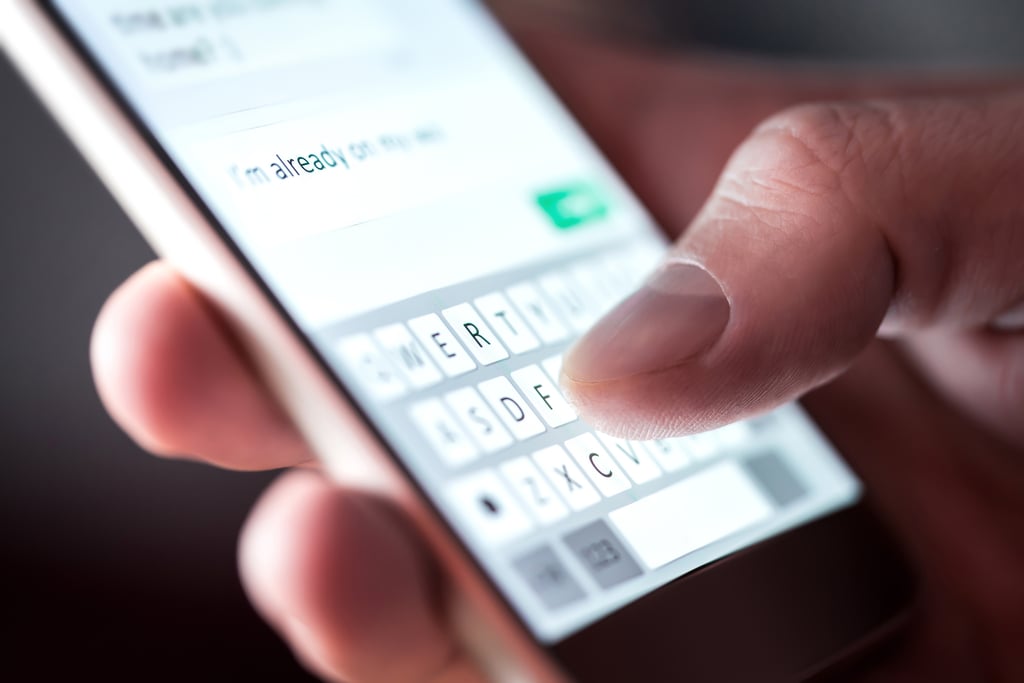 Text messages, social media direct messages, and other digital communication applications represent new classes of conceivably relevant evidence. Therefore, it must be accounted for and preserved in anticipation of eDiscovery requests and requirements.
Keep reading to learn more as we highlight recent court cases that address text messages and eDiscovery.
Text Messages as Evidence
Since December 2006, the Federal Rules of Civil Procedure has demanded the "preservation and disclosure of electronically stored evidence." Digital communications such as emails and text messages fall squarely under this remit, and as such, enterprises are obligated to keep accurate and exhaustive records.
When it comes to eDiscovery, texts on mobile devices present two unique challenges. First, it's easy for users to delete text messages. Most carriers only save text message content for 2-3 days. Carriers usually assert the Stored Communications Act as a defense to compliance with a summons.
It's also easy for parties to allege privacy concerns. As the lines between our personal and professional lives are blurred, many object to the request to produce a mobile device for the purpose of evidence. This is especially common in situations where employees are required to bring their own devices to work.
Failing to Preserve Text Messages for eDiscovery
If your text messages are subpoenaed, and you fail to preserve this evidence, you may be subject to significant sanctions.
Under amended Rule 37(e), the court may impose sanctions for failing to preserve electronically stored information (ESI) in anticipation of litigation. It may also impose sanctions if ESI is lost because a party failed to take reasonable steps to preserve it.
The problem is that the temporary nature of text messages creates data-preservation challenges. What happens once an employee deletes a relevant message from their phone?
The rules of eDiscovery only require legal teams to produce text messages when they're relevant to litigation. However, the popularity of text messaging means that a huge amount of content is constantly being generated, and with no way of knowing what or when one might be required to produce specific evidence, it's best to err on the side of caution.
Protect your company from spoliation sanctions by creating strategies and processes to preserve relevant data. Be proactive and archive text messages across all mobile platforms. This collection is the first step towards efficient records management—and the ability to conduct amore efficient eDiscovery process.
eDiscovery Cases Involving Text Messages
Several recent cases expose just how significant the preservation of mobile text messages can be. Let's take a look at four of them.
Regas Christou v. Beatport
In Regas Christou v. Beatport, LLC, the court sanctioned the defendant for not taking steps to preserve text messages, which led to a spoliation sanction.
In this case, the plaintiff, Regas Christou, a nightclub owner in Denver, filed a case against a competing club owner, Brad Roulier, and others for several claims. These claims included violations of the Sherman Act for threats leading to the monopolization of online electronic dance music sales.
In December of 2010, Christou delivered a litigation hold letter to the defendants, demanding that they preserve all data potentially relevant to the case, including text messages. However, no steps were taken to do this, and in May of the next year, the loss of his phone meant that defendant Roulier was unable to disclose any text messages in response to requests.
As a result of the Roulier's failure to produce the requested text messages, the plaintiff motioned for spoliation sanctions. While Roulier testified there had never been any text messages of relevance to the case on his (now missing) mobile phone, the court had no way to independently confirm this.
As a result, in its ruling, the court deemed that Roulier had failed in his duty to preserve but had no basis for assuming that the spoliation was deliberately deceptive. For this reason, the court did not grant an adverse inference instruction, but allowed the plaintiff to present the evidence of the litigation hold letter and the defendant's subsequent failure to preserve Roulier's text messages at trial, if they wished.
Schnatter v. Papa John's International Inc.
In January 2019, in his capacity as a director, John Schnatter requested the inspection of Papa John's International, Inc. books and records. This was permissible under Section 220 of the Delaware General Corporation Law, which grants stockholders and directors of Delaware corporations the right to inspect company records under certain conditions. As a result of Papa John's broad failure to comply with Schnatter's request, litigation was initiated.
His request covered emails and text messages sent from the personal accounts and devices of the company's directors and officers, as he suspected possible mismanagement by the other directors.
The result of a brief one-day trial, the court ruled that the directors and officers counted as document custodians, and as a result, if they had used personal accounts and devices to communicate about Schnatter's relationship with the company, they were compelled to provide emails and text messages from these sources.
Contributing factors to the court's ruling included the fact that the company's directors did not have company email addresses. The company also had no policy stating that it viewed "any information from the personal accounts or on the personal devices of its directors or officers to be 'personal unrestricted information' outside the control of the Company."
Two key takeaways from this case would be to ensure that all official business communication between directors and officers is conducted via company email addresses and mobile devices. A clear policy should also be written restricting the company's access to personal communications and devices, if these are to be deemed inaccessible at a later date. While the assumption is often that personal emails and text messages are not discoverable, unless steps have been taken to ensure this, you may well find that a court deciding otherwise.
Stinson v. New York City
In this 2010 case, plaintiffs sued NYC, various NYPD officers, and a former commissioner for allotting summonses without probable cause.
The defendants failed to issue a litigation hold until 2013. By this time relevant records had been destroyed in accordance with their preservation policies. These records included text messages and emails between officers. The defendants were able to produce less than 25 emails sent between critical individuals involved in the case, and the plaintiffs filed a motion for sanctions.
The court granted the plaintiffs' motion. The court's opinion was that the defendants had an obligation to preserve the evidence, but it was nevertheless destroyed. Looking at a previous lawsuit filed in 2008, the court determined that the defendant was aware of the obligation to preserve evidence, and it subsequently found no justification for their failure to initiate a litigation hold sooner.
The defendants attempted to argue that the discovery requests were too broad and that the sanctions were inappropriate. The court, however, noted that the scope of the request was not the issue. The defendant was accused of gross negligence, and the jury was made aware of the destroyed evidence.
State v. Armstrong
In State v. Armstrong, the defendant filed a pre-trial motion to suppress evidence that was captured without a proper warrant. The evidence in question was text messages the defendant had sent to his former girlfriend and baby's mother, N. DeWitt.
In September of 2014, Armstrong and DeWitt were no longer together but attended a family picnic together. Armstrong claimed that DeWitt's new boyfriend, Rhasan Heath, taunted him aggressively in a passing car. Both men eventually stopped at a red light and exited their vehicles. A verbal altercation occurred and they then drove off when the light turned green.
The next evening, DeWitt was with Heath. She began to receive threatening text messages and calls from the defendant. She did not answer, and in the last text, he threatened that he was "[ab]out to get crazy."
The defendant arrived at Heath's sister's apartment to search for DeWitt. He waited in the parking lot while DeWitt and her daughter walked to her car, then approached them. When Heath came outside, the defendant started firing with a weapon. Heath ran into the street, where he was struck by an oncoming car.
The defendant then approached Heath and shot him three times while he lay at the curb.
The pre-trial hearing focused on the defendant's suppression motion. The judge determined that there was no logical argument to be made that anyone would expect privacy in communications over a cell phone. As a result, the threatening text message was entered into evidence.
It's Time to Start Archiving SMS Text Messages Properly
Proper archiving is often a legal requirement. Government departments and agencies and regulated industries are required to store archives of all SMS messages. However, it's not just about maintaining compliance.
It's also about ensuring that you retain mobile text messages for use during legal matters. As illustrated above, it's very likely that messages (even those sent and received on private devices) could be seen as discoverable during a legal matter.
Pagefreezer simplifies the collection and preservation of online data for eDiscovery. If you want to learn more about the solutions we offer, simply request more information by clicking the button below.