Operating procedures in all areas of government require a significant amount of time and resources.
Whether you're monitoring suspicious activity on social media channels at the local government level or helping adopt new enterprise-grade solutions for a federal agency, lots of time and money is being invested.
In 2021 alone, the federal government spent $6.2 trillion dollars, which equates to $216,000 spent per second. The extent of resources allocated for government operations is staggering.
What's more, aside from the short-term and long-term initiatives deployed by government agencies, teams also need to be proactive in holding themselves accountable, proving to the public that their operations are effective.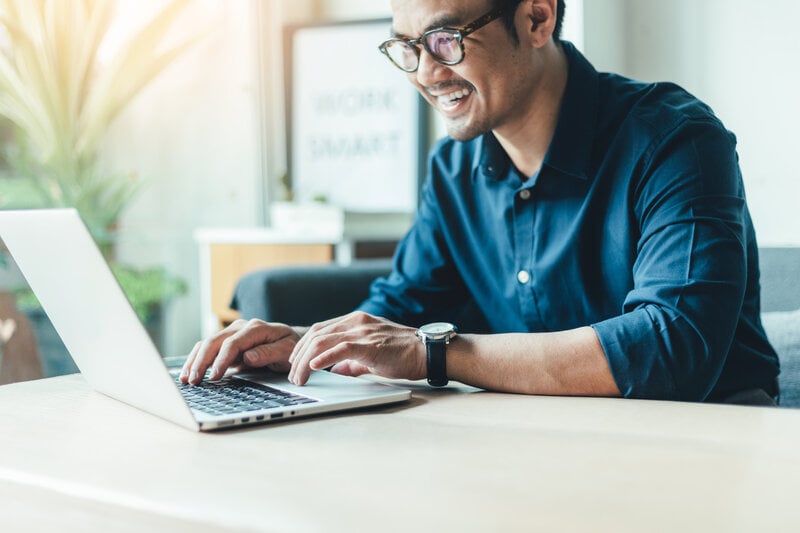 Unfortunately, this continues to be a significant problem for agencies at the federal, state, and local levels. The Pew Research Center found that public trust in the U.S. government has been on a steady decline for over 50 years. Just 20 percent of the American public say they trust the government to do what's right most of the time.
Efforts have been made in recent years to help restore trust and create transparency between government entities and the American public. For example, the Freedom of Information Act (FOIA) enables individuals to request records from federal agencies (aside from the nine exemptions outlined in the act).
This, along with the Federal Electronic Records Modernization Initiative (FERMI) and other directives, are ushering in a new era of digitizing government records and modernizing operations. As part of the digital transformation process, archiving is a key factor for many government entities.
Why Government Agencies Prioritize Digital Archiving
There are several challenges that government organizations face when managing their records.
There are several laws that require government organizations to store their online content so they can provide access to it for those individuals who request specific records.

Keeping record archives organized can be a headache, and that frustration is even more impactful when records are requested and your team doesn't know how to efficiently find the information.

Providing the level of government transparency that the public demands is crucial, but without a comprehensive, searchable archive of records, this is difficult to accomplish.

The social media accounts for government agencies need moderation and tracking, especially when it comes to flagging suspicious messages and threats.
With a rich digital archive, you can stay proactive in monitoring your social media channels, facilitating transparency in your government communications, and addressing FOIA and open records requests. However, manually archiving records and managing a vast data library can be a significant time investment.
For example, archiving the content of a website or social media channels, like Instagram and Twitter accounts, takes a lot of time and labor. Plus, there are several limitations to manual archiving processes.
This is where automated archiving helps.
How Does Automated Archiving Work?
Automated archiving is the process of automatically storing digital content in a secure and accessible repository. This can be done through on-premises software or a cloud-based solution.
This process helps government organizations keep their data organized and compliant with regulations, while reducing the costs associated with manual archiving processes.
There are several components to this process, depending on the digital resource you're archiving.
Automated Website Archiving
Tools like Pagefreezer help you automatically capture and organize websites at scheduled times so you can maintain a record of all changes to specific webpages within any website.
This includes:
Scheduling crawls to capture changes on your site.

Setting date ranges for circumstances where you need to compare content.

Creating a searchable archive you can use to find specific content.
Automated Social Media Archiving
As you monitor activity on your government organization's channels, you need to effectively and efficiently store your content. Our solutions help you:
Leverage real-time data capture for social accounts, comments, timelines, and direct conversations.

Maintain all activity in your archive, including edits, deleted content, likes, and shares.

See content changes easily, with color-coded highlights — red shows deleted content and green shows new content.
What's more, your teams can stay proactive in addressing issues, like when inappropriate content is flagged and managing data loss prevention. So, you can rely on automation tools instead of incurring the exorbitant costs of manually archiving social media content.
What Is the Importance of Using Automation?
The use of automation can help to improve efficiency and quality in a number of ways.
For example, automating processes can help to standardize outputs and ensure that they meet consistent quality standards. This is particularly important in the government sector where your data needs to meet strict compliance standards.
Additionally, automated archiving tools complete tasks faster than manual tasks, helping to improve throughput and reduce cycle times. This speeds up longer processes, like responding to record requests from the public.
Automating archiving processes can also help to reduce costs of your operations, meaning you need less labor and time spent on tasks.
Benefits of Automation
When you use an automated government archiving solution, you can improve how you store and organize your records within your organization. This comes with many advantages.
Prevent Non-Compliance Consequences
If your agency fails to stay compliant with government regulations, like FOIA, you're at risk for several potential issues. For example, in some states, custodians who wilfully violate FOIA can face misdemeanor charges that can result in fines and imprisonment.
Automating your archiving process can help you maintain compliance, which not only saves your team the hassle of dealing with potential criminal charges, but it also saves you the costs of paying for charges and fines.
Enjoy Peace of Mind
Instead of your leadership team scrambling to respond to urgent requests for records or addressing compliance issues, you gain peace of mind knowing that your archiving solution automates your processes.
With the right internal processes and documented procedures in place, your team can better understand how an automated archiving solution supports them in their daily operations. This provides a sense of comfort, knowing that they're not overlooking anything during manual tasks. Your solution is automatically capturing and organizing all the content you need.
Save Time
As noted, automation reduces the amount of time your team needs to achieve compliance and maintain an accurate, up-to-date archive of government content. But the benefits are not just centered on reducing labor costs.
Your team can focus on more impactful tasks if you automate repetitive tasks associated with archiving. In fact, a Smartsheet report found that about 60 percent of workers say they could save six or more hours per week with automation, and 72 percent said they would use the time saved through automation to focus on more valuable work.
With automated archiving, you give your employees time back in their day so they can manage more impactful initiatives than manual, repetitive tasks. Tasks associated with archiving, like data entry, document organization, and inventory management, are commonly automated for that reason — to give your team the time they need to deliver more value for your organization.
Promote Government Transparency
While trust in the government continues to decline, your agency can be a leader in restoring faith. With automated archiving tools like Pagefreezer, responding to requests from citizens is a breeze.
By storing all your documents in a central repository, and providing easy-to-use search and retrieval tools, you can make sure that your staff can always find the information they need, when they need it.
Automate Your Archiving Process With Pagefreezer
Simplify how your team manages government records with Pagefreezer. Government organizations enjoy the simplicity of our platform while staying confident in knowing they're compliant and ready to find all the data they need.
Get in touch to learn more about Pagefreezer's solutions for government organizations. Simply schedule a call below—we'd love to show you how our platform works!