Amidst an ever-increasing amount of misinformation, internet trolls, and open records requests, social media archiving has become an imperative for public entities and businesses.
If you're not careful, your organization could find itself scrambling to search for social media data upon request. So, ensuring your social media content is readily available for open records requests means you'll need to be sure you have it organized and readily available. Social media archiving can be an excellent solution.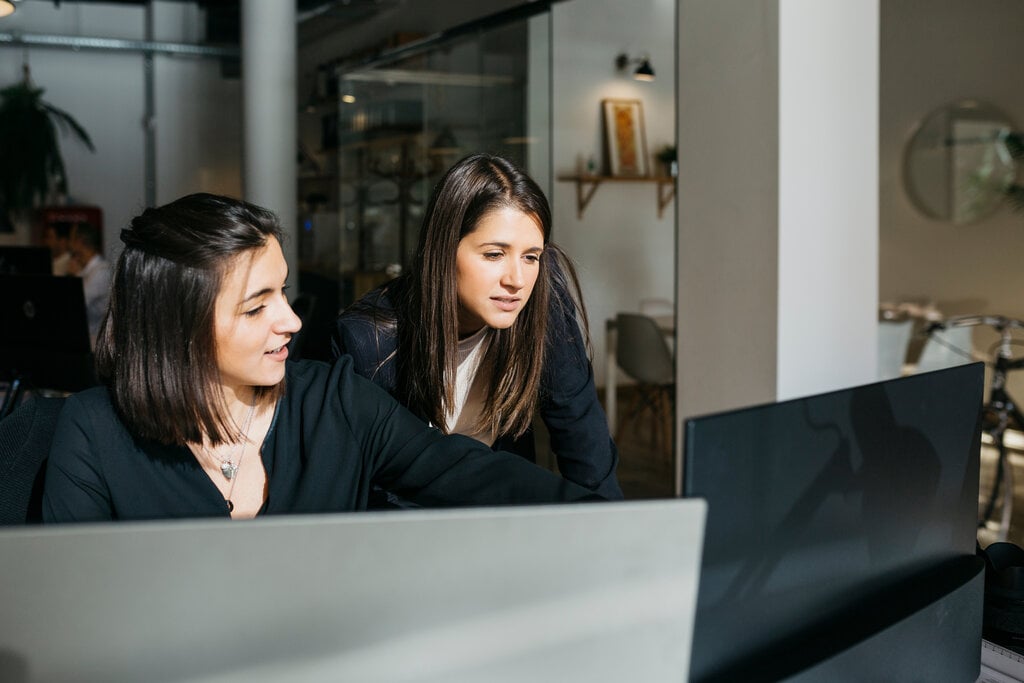 However, manual record-keeping for social media content can take up a tremendous amount of time, especially if you have a highly engaged community, so we've put together some reasons why keeping them in order is a necessity and a few tips on how you can ensure your organization is ready for any information requests.
Here are three reasons why social media archiving is critical for open records management and compliance:
Social Media is considered a part of the public record in all 50 states, meaning it is subject to open records requests no matter where your agency is located

Social media archiving allows you to capture user comments (before and after any edits), so you have a comprehensive record of all interactions over time
Social media archiving allows you to easily produce authenticated social media records upon request
Public Record Laws & Social Media
Public records laws exist in all fifty states in the United States. FOIA applies to the federal government, but every state has its own version of FOIA adapted into its local laws. In fact, some states even call their open record laws the Freedom of Information Act, while others call them Sunshine Laws, Open Records Laws, Public Records Laws, or Public Records acts. Regardless of the name, they all function similarly to FOIA, affirming the public's right to access government and public documents.
This means that all school organizations, systems, government bodies, and law enforcement or emergency response teams must comply with open records laws. Agencies and public entities should retain records for at least seven years (or their state's minimum retention requirement). An archiving solution can help you maintain your social media records indefinitely.
Washington State Is an Excellent Guardrail
The state of Washington has some of the strictest open records laws in the United States. The Washington Public Records Act requires all state agencies to preserve public records in any form. All digital records created through social media, including all metadata behind them, are subject to this preservation regulation. Simply using screenshots of social media posts doesn't necessarily meet the strict standards (or offer the necessary metadata). Additionally, all elected officials and state and local appointees in Washington must abide by specific public records and open meeting laws to follow the state governor's guidelines.
Address Social Media Retention Challenges
Using social media to connect with citizens is an excellent way to foster engagement and spread valuable information. Facebook and Twitter are popular amongst government communicators for engaging with the public and many agencies have great success creating engagement on these platforms, generating long comment threads and discussions—which creates record-keeping challenges. Additionally, whilst a great way to interact with constituents and gather their opinion and feedback, these platforms may also invite inflammatory rhetoric.
For agencies that have active social media accounts, or a sudden influx in engagement, records become incredibly challenging to manually manage and maintain, let alone search and recall when requested. Government organizations must not only retain and collect the social media posts and content they produce but also retain the comments and interactions that the public posts on their social media feed.
For resource-strapped public entities and government agencies, social media record-keeping can sometimes be an afterthought. Some agencies spend vast quantities of their budget on expensive website redesigns and setting up social media channels with little thought going into their social media policy and recordkeeping strategies. This can create challenges when an open records request comes in. The problem is further compounded when there are a large number of accounts that may be managed by different parties and have decentralized control.
Social Media Archiving Captures User Comments Before and After Edits
Social media archiving can capture all aspects of comments, such as the date and time of posting, location data, and whether a comment has been manipulated by a third party in social media threads to ensure you have accurate records of all interactions between your organization and the public.
Easily produce social media records upon request by the public.
Social media archiving equips your communications team with the ability to respond quickly and easily to open records requests. These requests frequently originate with journalists or public, non-profit organizations like the American Civil Liberties Union, and as a general rule, organizations generally have around three to five business days depending on their jurisdiction to respond to a request. However, a few states give public entities seven days or longer. Having digital archives available at your fingertips makes finding and sharing the data much less resource-intensive and time-consuming, as you won't need to filter through old printouts of files or sift through storage devices.
"Response times vary by state, and some states do not specify a required time for a public agency to respond to a FOIA request. In the latter case, the statutory language often only says that responses must be prompt or be made within a reasonable amount of time. For states that do have response time limits, there can either be a single limit or a range of response time based on certain circumstances. For example, California law states that a response must be given within 10 days for most requests, but also allows responses within 14 days under unusual circumstances in Section 6253 of its state code."
Today, there are powerful technologies that keep pace with how we communicate online. Automated social media archiving tools can help government agencies stay ahead of the curve when it comes to capturing and maintaining data archives. Social media archiving can help your organization respond quickly and easily to open records requests, retain social media records for internal analysis or audits to improve communication, and maintain accurate historical records despite changes in content over time either by account managers, or the public.
Proper social media archiving gives the ability to capture the complete history of all communications, including edits, deletions, and metadata and helps public entities and government agencies from falling prey to such actions.
Overall, social media management is a continuing challenge for government agencies, schools, and law enforcement organizations. Responding to open records requests, which are increasing exponentially, can be costly both in terms of time and resources. Social media archives are a way to mitigate those costs and allow your personnel to focus on their main duties, instead of wasting time sifting through and amassing massive amounts of social media data. Automated social media archive tools can help your organization stay ahead of FOIA-style requests, and remain compliant.
Ready to streamline your Open Records processes? See how social media archiving designed specifically for government entities can help.