Electronic communication has come a long way in a few short decades. In 2006, Rule 34 of the Federal Rules of Civil Procedure was amended to confirm that discovery of electronically stored information stood on equal footing with discovery of paper documents.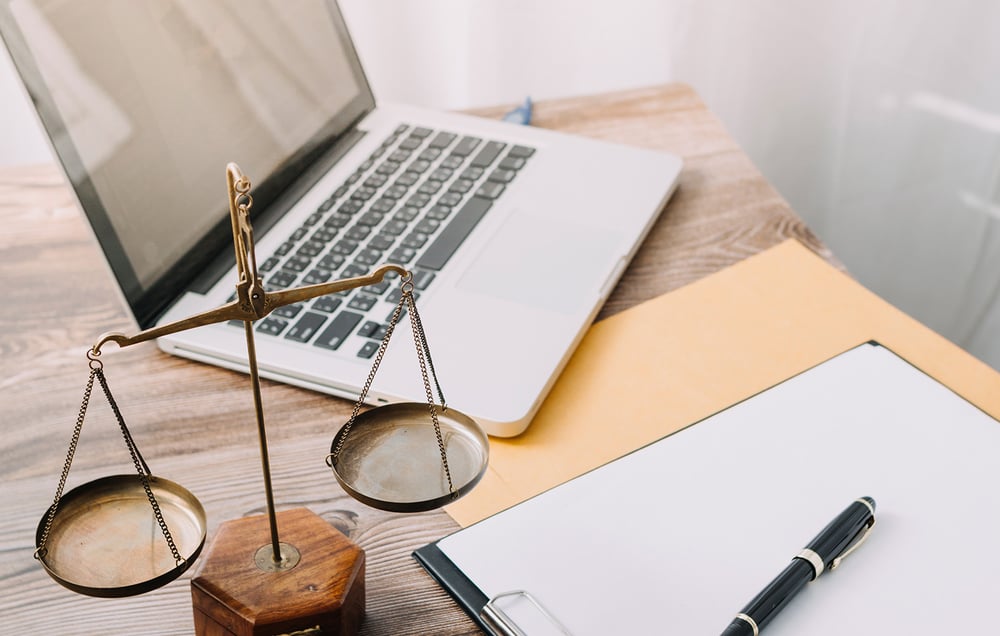 At the time, many legal teams attempted to argue that emails were not discoverable because they weren't, in fact, documents. This rule amendment stated that the wide variety of computer systems in use, as well as the speed of technological change, meant that the rule could not be limited to a precise definition of electronically stored information (ESI). Instead, the amendment addressed information "stored in any medium," which not only included emails, but was flexible enough to encompass future technological changes and developments.
FRCP Rule 34 and Team Collaboration Platforms
With communication and collaboration platforms like Slack, Microsoft Teams, and Workplace from Facebook first augmenting and now supplanting email usage, Rule 34's amendment is once again having profound implications on eDiscovery. As with email two decades ago, legal teams are wrestling with the preservation and production requirements of ESI stored in these platforms.
Some legal teams are once again attempting to say that these new forms of digital communication aren't discoverable. Their arguments range from claims that Slack or Teams messages simply aren't documents, to more practical complaints that the time and cost associated with extracting, processing, and ultimately reviewing thousands of messages is prohibitive.
It's not hard to see why some are pushing back on the basis of sheer data volumes—collaboration platforms can easily contain hundreds of thousands of messages spread across countless channels and direct conversations, making the ESI process costly and time-consuming without the right tools.
Slack Content Is Officially Discoverable
But the courts ultimately disagree, as two new cases reveal. In the landmark case of Benebone LLC v. Pet Qwerks, in which patent infringement, trade dress infringement, and unfair competition were being litigated, a court order held that Benebone's Slack messages were discoverable because they were relevant to the eDiscovery requests made by Pet Qwerks.
The court ruled that "requiring the review and production of Slack messages by Benebone is generally comparable to requiring search and production of emails and is not unduly burdensome or disproportional to the needs of this case—if the requests and searches are appropriately limited and focused."
This was in response to Benebone's legal team claiming that the plaintiff's Slack account contained approximately 30,000 messages, estimating that it would cost between $110,000 and $255,000 to extract, process, and review those messages.
Based on these cost estimates, the plaintiff argued that searching and producing Slack messages would be an undue burden and not proportional to the needs of the case. The defendants disagreed, filing a motion to compel the plaintiff to produce any Slack messages relevant to the case.
The Magistrate Judge supported the defendants, stating:
"Here, because Benebone uses Slack as part of its internal business communications, there is no real dispute that Benebone's Slack messages are likely to contain relevant information."
In other words, Slack communications are discoverable and will generally be treated in the same manner as emails (or any other ESI). Legal teams are therefore expected to find, review, and produce thousands of group chats and direct conversations through eDiscovery, where relevant.
Slack Messages and the Citibank Ruling
Another pertinent case that highlights the importance of Slack messages being included in eDiscovery is Citibank's failed bid to reclaim cash from a $900 million mistake. The bank was trying to recoup its funds and was unsuccessful thanks in part to—you guessed it—Slack messages.
On 11 August 2020, $7.8 million was intended to be wired to a number of investment advisory firms as interest payments on a syndicated term loan taken out by Revlon, Inc. and administered by Citibank. Due to a series of errors, the wire transfers amounted to almost $900 million instead—the principal and interest that Revlon owed on the loan.
Citibank wanted its money back, but thanks to a series of emails and Slack messages, the defendants—ten investment advisory firms that received $500 million of the transfers collectively—were able to prove that they believed the wire transfers were made deliberately.
In almost all cases, recipients are required to return transfers made in error. The only exception in New York law is called a justifiable 'discharge-for-value defense,' which states that: "When a beneficiary receives money to which it is entitled and has no knowledge that the money was erroneously wired, the beneficiary should not have to wonder whether it may retain the funds; rather, such a beneficiary should be able to consider the transfer of funds as a final and complete transaction, not subject to revocation."
In other words, if all ten firms genuinely believed that Citibank (on Revlon's behalf) had intentionally paid back all the money, they did not need to return any of it. Citibank needed to prove that the ten firms knew they had mistakenly received the money and the company seized on a Slack communication between two operations employees at one of the firms to try and do it.
VAUGHAN: Man, drama with revlon

VAUGHAN: Full paydown

VAUGHAN: scott calling me a ton.

. . . .

LEE: just missed the pay down? optional?

LEE: any error?

VAUGHAN: It is sorta crazy

VAUGHAN: Was trading in the low 20's

LEE: wow craZy. Make sure ss books it . . .

LEE: otherwise [Scott] will ask tomorrow why there wasn't a bump
Citibank argued that the use of the word "error" in the conversation made it clear that some employees within these firms suspected a mistake. But the court disagreed…
"Ultimately, even if Citibank's interpretations of the McCoy emails and the Vaughan-Lee Slack chat were sound, the dearth of communications from the period before the Recall Notices reflecting a belief on the part of the Lenders that the August 11th wire transfers had been made by mistake would be compelling evidence that Defendants and their clients did not know of, or even suspect, that there had been a mistake. Two isolated examples of uncertainty about the situation based on only partial information would hardly suggest the contrary. The fact that Citibank's interpretations do not withstand scrutiny is all the more telling."
Businesses Can't Avoid Slack eDiscovery
Collaboration data is real-time, multi-faceted, and unstructured. And this dynamic nature makes it difficult to incorporate collaboration content into traditional eDiscovery workflows, which is one of the reasons why Slack messages and other ESI that fall into the same category are causing so many headaches.
However, if courts are inclined to find that ESI associated with remote work applications and collaboration tools like Slack are relevant to a party's claim or defense, then businesses (and their legal teams) must be prepared to produce them as part of the eDiscovery process.
Similarly, the defense that ESI relating to these platforms is too costly to produce and therefore an undue burden is also not accepted. In the Benebone LLC v. Pet Qwerks case, a Mr. Gutierrez gave testimony that indicated it was possible to conduct a first-level review of the pertinent Slack messages via contract attorneys for far less than Benebone's estimated blended rate of $400 per hour.
Because Mr. Gutierrez did not include any time or expense for a second-level review by more experienced counsel, but only held that first level reviews can be conducted by licensed attorneys at a rate as low as $40 per hour, the court found that his estimate of $22,000 for Benebone to review and produce Slack messages was on the low side, but that Benebone's cost estimate of $110,000 to $255,000 for was substantially inflated due to its assumption that all 30,000 Slack messages would need to be reviewed at a rate of $400 per hour.
Take Control of Your Slack eDiscovery
Don't wait for an audit or legal matter to send you scrambling for your Slack data. The fact of the matter is, eDiscovery related to Slack and other team collaboration tools need not be overwhelming—there is no reason why the collection, review, and production of Slack data needs to cost hundreds of thousands or take months.
A solution like Pagefreezer for Slack allows you to locate exact information, minimize legal risks, and manage data more efficiently. Data is preserved in real-time and in its original context, meaning that context and visual presentation are perfectly preserved.
You can also use Pagefreezer's advanced search functionality to search through thousands of Slack records with accuracy and ease. And once you find what you need, you can export it in multiple defensible formats—including a packaged eDiscovery file that can be ingested by modern eDiscovery platforms.
Want to learn more about Slack compliance and eDiscovery? Have a look at our Complete Slack Field Guide for Legal & Compliance Teams.