Jean-Pierre LeBlanc, a tech-industry veteran with extensive experience in driving products from vision to market delivery, has joined Pagefreezer as Chief Technology Officer.
In his position as CTO, he will play a critical role in leading the Pagefreezer Engineering, Infrastructure, Support and Information Security teams responsible for building and delivering Pagefreezer products. He will define and promote the technology and architecture vision of the company, and ensure its effective implementation and delivery to customers.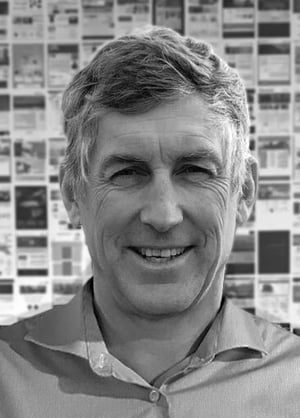 "We're thrilled to have JP join the team. He boasts proven leadership in building world-class development teams, both from the ground up and through effective change management. Additionally, he has a track record of innovation acceleration through strategic technology partnerships and R&D initiatives. These are skills that will be invaluable as Pagefreezer grows," says Pagefreezer CEO Michael Riedijk.
Jean-Pierre brings extensive experience in building enterprise SaaS applications that are delivered to customers with a high level of trustworthiness. With this in mind, he will be responsible for ensuring that Pagefreezer development teams create highly available, self-healing platforms and infrastructure that assure the security and privacy of customer's data as the demand for solutions grows and scales.
As both an executive and a founder himself, Jean-Pierre has a particular affinity for growth-phase technology companies looking to increase the breadth and depth of their product offerings. In previous technical leadership positions at both private and publicly-listed companies such as Sun, SCO, Borland, Nokia, and Alcatel Lucent, he led new product development from Minimum Viable Products (MVPs) to commercial product offerings, and also worked to transform more mature solutions into truly scalable SaaS offerings worldwide.
"I'm extremely excited to be joining Pagefreezer at this point in time. Given the greater focus on online harms we're seeing all over the globe—as well as the increased awareness communities, companies, and individuals are all showing—it is rewarding to be delivering products that can help improve trust on the Internet. The market is also growing quickly as companies and government agencies realize the importance of taking control of their online footprint and being accountable for all forms of communications. I look forward to working with the rest of the team to expand Pagefreezer's excellent suite of products," concludes Jean-Pierre.