As technology and social media channels continue to evolve, their influence on law practice is increasing dramatically. Given social media's accessibility and ease of use, it has quickly become an unrivaled source of evidence in many court cases.
Though the number of insurance fraud cases continues to increase without control, social media monitoring is making identifying these fraudulent cases incredibly easy and fast. Despite the illegal and serious nature of people's fraudulent behaviour when making false claims, it is still quite amusing to see just how much the social activity of claimants so obviously conflict with their attempted claims!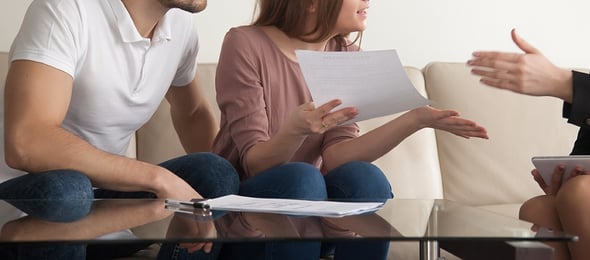 Here are 3 more face-palming insurance fraud fails to give you a chuckle.
1) Canoeing from Debts to Riches
A UK couple, John and Anne Darwin, came up with what seemed like a brilliant idea for getting the most out of their life insurance. They decided to stage the husband's disappearance and death in order to pay their debts and re-start their lives from scratch. Once the master plan was in place, the husband disappeared, his wife received all the payments from the insurance company and left to Panama to meet him and start a new and luxurious life. This story would have never gone viral had the husband's visa card not expired. Having to return to the UK to sort out the matter, he turned himself into the police stating that he encountered severe memory loss, and thus has no memories of the last five years (smart, ehh?). Fortunately, the officers were quick to find pictures of the husband and wife purchasing a villa in Panama online; bringing back that lost memory of his right away. John and Anne were found guilty of fraud related offences and were both given over six year sentences. (1)
2) Marathon Liar
Lesson of the day: it's probably not a good idea to win a 10km marathon..., then tweet about it right away if you've submitted a claim for being "severely injured" in car crash earlier this month. Insurer Aviva became suspicious about the legitimacy of William Owen's claim upon seeing the tweet. The claimer dropped the claim right away; busted! (2)
3) Dancing in the Rain
Stephen Robinson claimed he was severely injured at work and could no longer work after putting his foot through a metal drain that collapsed. It wasn't long until investigators found a YouTube video of the man purposely jumping into a flooded street and injuring himself (epic fall...- epic fail). (2)
These stories leave us at PageFreezer wondering how insurance fraud cases continues to grow in number, even after all these consequences (sigh). Nevertheless, that's why we're here! We help investigators gather evidence in acceptable, unalterable court formats to help catch more smartasses (or dumbasses) like this in the act.
Find out how social media archiving can help in investigations here.
Learn about our new evidence collection service, PageFreezer Legal here.
Express Newspaper. "The canoe couple. Whatever happened to fraudsters John and Anne Darwin?"
Guardian news and media. "Insurance cheats discover social media is the real pain in the neck."