In an age where social media comments are edited and deleted in an instant, it can be difficult to monitor the flow of information. One approach to monitoring social media accounts and keeping accurate records is to manually take screenshots of the content. While the ability to screenshot information can be handy in a pinch, it doesn't suffice when it comes to the comprehensive capture and retention of your social media data.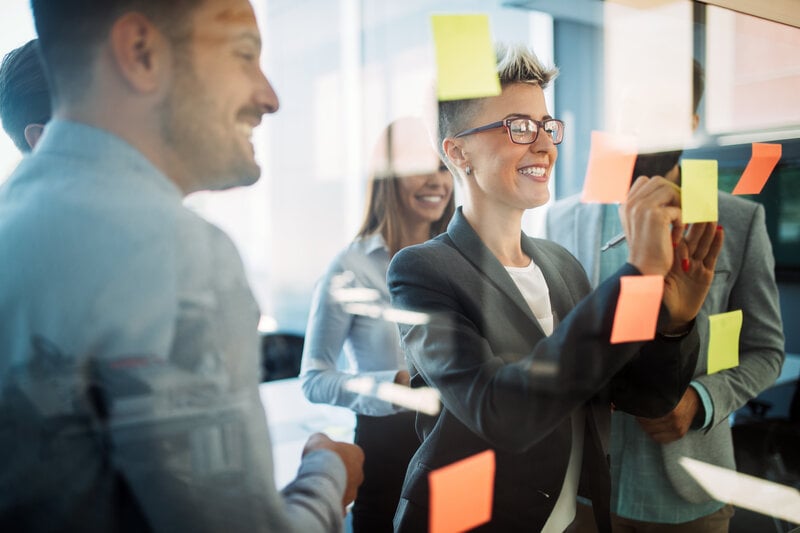 Manual screenshots are time-consuming and inaccurate—not to mention hard to organize, search, and export. And if those screenshots are ever needed to fulfill a substantial FOIA request, sifting through thousands of unnamed JPEGs can be an incredible headache.
This is where an effective social media archiving tool can make all the difference; a comprehensive and user-friendly solution can streamline your organization's workflows and automate much of the recordkeeping process.
Top Questions to Ask When Evaluating Social Media Archiving Tools for Your Government Entity
That said, when it comes to finding the best social media archiving tool for your organization, the process of narrowing down your options can feel risky and overwhelming. How do you know which is best? To assist in the decision-making process, we've put together a foundational set of questions and points to consider when evaluating various social media archiving tools.
An efficient and effective social media archiving solution can deliver a handful of substantial benefits to your organization, including:
Improving the social media manager's daily workflow

Reducing the inherent risk associated with social media

Boosting government transparency and public engagement

Saving your organization time, money, and other resources

Ensuring that historical social media account data is accessible and searchable
Choosing the right solution that meets all your organization's needs is paramount when researching and evaluating a social media archiving solution. Consider asking the following questions along the way.
1. How User-Friendly Is the Archiving Solution?
Implementing a social media archiving solution is great, but can be counterproductive if its user experience is clunky and frustrating. Ask about these qualities when comparing social media archiving solutions:
Is the user interface modern and intuitive?

Does it offer records for social media and website content in a native format that looks exactly like those of the live online platforms?

Does it require hours of training/watching demo videos to accomplish basic tasks within the platform?

Does it offer a user-friendly public portal that allows the public to gather their own records directly from the archive?
2. Which Platforms Can You Archive Through the Platform?
Your government organization probably has social media accounts across multiple platforms that need to be monitored and engaged with on a regular basis. When evaluating archiving tools, consider:
Does the solution include popular social media platforms like Facebook, Twitter, Instagram, etc?

Is it capable of archiving other online data sources like website content, mobile text messages, WhatsApp, and team collaboration tools (Slack, Workplace from Meta)?

Does it offer real-time archiving through API integration with the relevant platforms? (Don't settle for a solution that simply crawls social media pages).

Can the solution capture social media content retroactively to the beginning of the account?
3. Does the Solution Enable Me to Monitor Social Media Accounts?
In addition to archiving social media data, the solution should also allow you to monitor your accounts in real-time. It should instantly flag inappropriate language and other content⁠—and send you an alert so that you can quickly take action.
With Pagefreezer, monitoring is simplified through keyword libraries. Instead of entering multiple flagged words/numbers, users can select pre-canned text patterns that instantly adds large sets of words/characters. Our extended libraries include profanity and terms related to public safety, as well as common sensitive information such as passport, healthcare, social security, and banking numbers.
Pagefreezer also offers an artificial intelligence feature that notifies users only of particularly negative comments. It can scan records to identify and classify writers' emotions, which allows Pagefreezer to only send alert messages when the writer has a negative sentiment, and not when a comment is neutral and requires no immediate response.
4. How Secure Is My Data?
It's vital to know that your archived data is safe and secure. The last thing you want is a compromised account that leads to the authenticity and reliability of your records being brought into question.
Ask the following questions related to data security:
Do both the vendor itself and its data centers prioritize data security?

Is the vendor SOC 2 compliant and does it have ISO 27001 certification?

Can a vendor prove compliance with modern security standards? (Ask for the vendor's CAIQ, your IT team will love you for this.)

Is the vendor in compliance with privacy regulations like the GDPR and CCPA?
5. Does the Vendor Offer Comprehensive Support?
Circling back to user experience, your government social media archiving vendor should be able to provide well-rounded support for your questions, technical difficulties, and other needs along the way.
Customer support is critical and the vendor should be reliable and responsive to support tickets. Getting assistance from representatives who are experts should be easy—and these representatives should move with urgency to help you and your organization.
6. What's the Onboarding Process Like?
Before you sign on the dotted line, ask about the archiving solution's onboarding process. Can the vendor provide a clear onboarding timeline and roadmap? How quick and easy is it to get up and running? Is the onboarding process personalized, with a representative present to guide you through the fundamentals⁠—or will you be forced to rely on a scattered library of monotonous videos?
7. What's the Pricing Model?
Pricing models differ from one vendor to the next. Some base their pricing on the number of social media records created. Others, like Pagefreezer, base pricing on the number of accounts.
If your provider bases pricing on the number of records created, your pricing can increase as your social media engagement grows—which means you're ultimately penalized for social media success. With a solution that operates on the number of accounts, your government organization can enjoy budget certainty, as pricing will not be impacted by engagement.
Why Pagefreezer Is Your Best Choice for Social Media Archiving
Pagefreezer's comprehensive and user-friendly archiving is the one solution you need to meet your organization's social media and website archiving needs. With our solution, you'll enjoy the peace of mind that comes with choosing a trusted solution that's leveraged by major public entities like Health and Human Services (HHS) and the Centers for Disease Control (CDC).
We won't surprise you with hidden fees or hold your data for ransom—plus, our friendly experts are just a quick call away. We're eager to help you streamline your social media management workflows, which saves you time and allows you to focus on more impactful work.
Get in touch to learn more about Pagefreezer's solutions for government organizations. Simply schedule a call below—we'd love to show you how our platform works!