Emergency management, incident response, election details, program announcements, updates to transportation routes, event promotions, funding decisions, and town hall management. These are just some of the many areas of responsibility that public information officers (PIOs) can be expected to manage. No matter the government agency they work for, PIOs are essential in fostering trust between communities and the government on a federal, state, and local level.
The Public Information Officer (PIO): A Vital Role in Government
Public information officers (PIOs) are the go-to people for journalists seeking information about government agencies and managing all communication channels for outbound messaging. They play an important role in communicating with the public and the media and often act as the face of the agency they work for.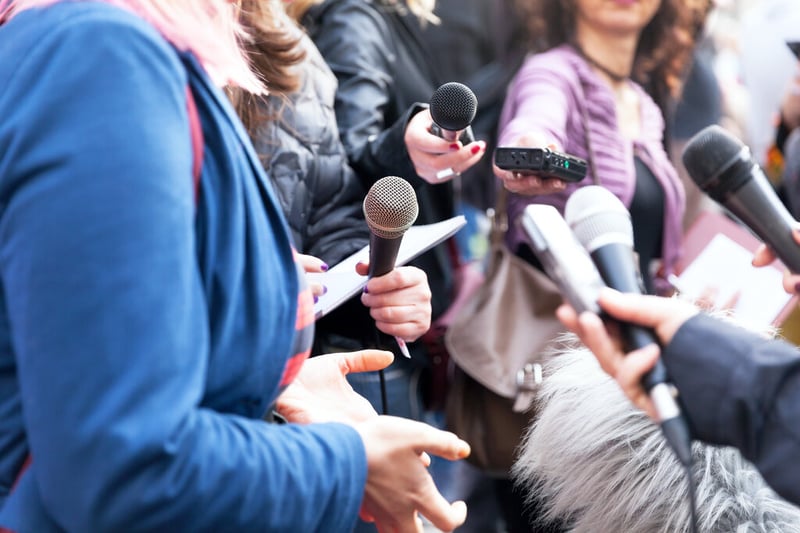 Various government agencies employ PIOs to support their communications and public relations. For example, when natural disasters occur, PIOs need to distribute clear guidelines on emergency preparedness to the public. They must also coordinate with regional agencies to share the most up-to-date information on emergency response and disaster recovery efforts.
The scope of this role goes beyond just publishing press releases. And with the PIO's wide variety of responsibilities come many unique obstacles that can significantly impact their professional success and, most importantly, the communities they serve.
5 PIO Challenges and Best Practices for Solving Them
In increasingly complicated times, where misinformation and disinformation run rampant in social media channels and other online platforms, PIOs need to be proactive and thorough in their efforts.
Here are five of the most significant challenges PIOs face, along with best practices for overcoming each challenge.
PIO Challenge No. 1: Lacking Resources to Complete Their Tasks
As with many roles in government agencies, PIOs often have limited resources to manage their daily responsibilities. Time, personnel, and budget are often tight, so several teams may struggle to manage communications effectively.
Limitations are magnified as city budgets remain uncertain during unsteady economic times. As the Pew Charitable Trusts found, city officials are coming out of the financial uncertainty related to COVID-19. Fortunately, as federal aid is injected into cities, there is hope for more stability.
The impact of limited resources is especially notable as government communications are scrutinized as distrust builds in many communities. For example, in the wake of COVID-19, there was a lot of public distress and uncertainty, and plenty of misinformation was disseminated across various media channels. Fortunately, many discerning PIOs used best practices for effectively managing COVID-19 communications in an effort to keep communities safe.
PIOs often have to decide how to allocate their limited resources to communicate effectively with the public. For example, a PIO may need to decide whether to spend more time developing materials for a social media campaign or working on a traditional media outreach strategy. In either case, the PIO must be strategic with regard to what will have the biggest impact on their role.
Best Practice: Prioritize Communication Campaigns Based on Impact
The most important tip to follow is to focus on priorities based on each task's impact on a community. Departments may need to hold internal communication meetings to establish deadlines for specific campaigns and plan for flexibility when it comes to scheduling.
PIO Challenge No. 2: Use the Right Technologies and Establish KPIs
Data drives everything as the public and private sectors alike are investing in technologies that provide visibility on the impact and productivity of their efforts. PIOs can leverage several platforms to measure the success of their campaigns, as well as track public sentiment and much more.
However, several agencies are either behind the times in building the appropriate tech stack for their teams, or they're not using their technology to the best of their ability. Additionally, they may be misguided on how they're defining their success.
Best Practice: Audit Current Tech and Set Clear KPIs for Communication Strategies
Compiling a list of all technologies is a great starting point because it outlines all the tools that are being used and defines use cases for each tool.
PIO Challenge No. 3: Dealing With the Same Repeated Complaints
As we've established, PIOs consistently deal with an increasing number of complaints that span all aspects of government agencies. Citizens have access to more information than ever, and that access is only growing, which can contribute to confusion. This also leads to a multitude of complaints that may be repetitive. PIOs can take advantage of repetitive complaints to make a case to policymakers when it becomes clear that policy needs to change.
Best Practice: Leverage Repetitive Complaints to Become a Hero for Your Agency
Categorizing complaints and keeping records of those that are more common can help your organization address citizens' most important concerns.
PIO Challenge No. 4: Social Media Feedback Loops
Social media feedback loops are a PIO's nightmare. Feedback is subtle. It is difficult to regulate, and it tends to multiply. A single social media post can be the trigger for myriad comments—and comments upon comments. Once started, these loops can maintain themselves. Control the feedback, and you control the news. Collecting social media feedback, making timely decisions, and routing negative feedback to the right person is critical.
Best Practice: Have Standard Operating Social Media Policies in Place
Having a clear strategy in place to address negative feedback loops in a timely manner is an important aspect of your organization's social media strategy. Using website and social media archiving tools can help PIOs as a part of that strategy by documenting all web activity and making it searchable in case there is a need to review previous comments.
RELATED CONTENT: WHAT GOVERNMENT COMMUNICATIONS TEAMS CAN DO ABOUT SOCIAL MEDIA MISINFORMATION
PIO Challenge No. 5: Addressing the "Silent Majority"
Where there is a negative feedback loop on your organization's social media posts, you can be sure there are a lot of people reading those messages without commenting or engaging. That's why you don't want to let comments spiral out of control and cause a vocal minority to confuse and upset other constituents.
Best Practice: Shut Down Negative Comments With Positive Information
If your organization is experiencing negative comments, negative feedback loops, and trolling in general, try to use positive information and empower users with accurate knowledge. Without engaging in negative confrontations, providing your constituents with true information, and giving them data to prove policy results can help to minimize negative comments or feedback and at the same time, minimize the number of complaints your PIOs receive.
Want to learn more? See what PIOs and communications teams can do to combat misinformation by clicking the link below.