Meet Danny. If you're a Pagefreezer customer, you've very possibly interacted with Danny Ngo before. As a Customer Success Specialist, he's responsible for onboarding new clients, offering ongoing customer support, and providing weekly online training sessions for those looking to better understand the capabilities of the Pagefreezer platform. We recently spoke to him to find out how he spends his weekends, what hobbies he's into at the moment, and what it means to be the (unofficial) Pagefreezer Meme Master.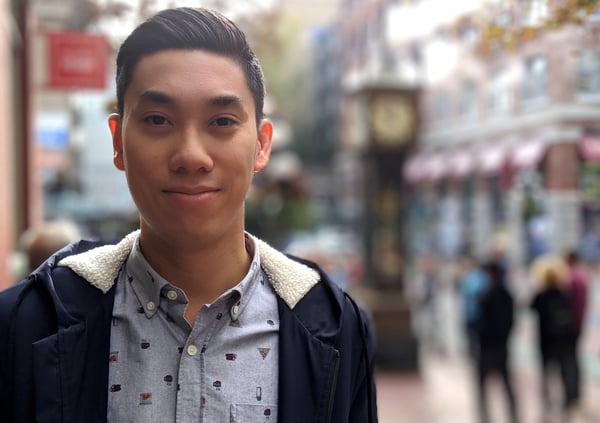 Can you give us some background on yourself?
I'm an only child from Vietnamese immigrant parents. I was born and raised in Vancouver, but also had a stint in Victoria. Eventually, though, life lead me back to settle in Vancouver, specifically in historic Gastown. Growing up in Vancouver, I was able to experience firsthand the massive evolution this city has gone through over the last two decades. And it's really made me appreciate all that Vancouver has to offer.
Describe your role at Pagefreezer
As the Customer Success Specialist, my role primarily involves onboarding new customers and getting them fully implemented within our system. This involves hosting both open weekly training webinars and personalized client training, answering technical questions, and in cases of any client audits or open records requests related to the data we archive, helping ensure that they are fulfilled easily and on time. On top of all this, I also provide technical consultation for the sales team during their sales cycles, and even do a bit of sales myself to make sure our clients are taking full advantage of all our products and solutions.
What does your typical day at the office look like?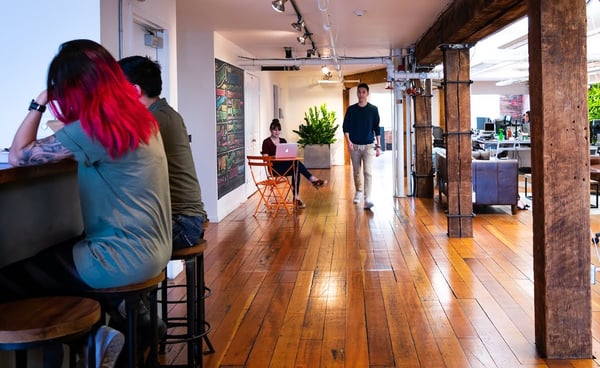 My day can be a mix of onboarding customers, training meetings, support/developer tickets and escalations, as well as answering any questions that may come through from my colleagues. I try my best to always be available to help. But my average day can probably best be described as unique and unpredictable. I never know exactly what to expect beyond my calendar meetings for the day. The calendar helps me keep a base structure of work organized in blocks where I focus on ongoing projects and meetings, and shows me where I'm free to tackle unexpected challenges or other potential tasks.
You're also Pagefreezer's office Meme Master. What does this role entail?
Haha! As the Pagefreezer Meme Master, whenever I'm scrolling through Instagram and come across a meme that I think the office will enjoy, it is my duty and responsibility to share it in our meme channel. It's a tricky job because many memes require too deep an understanding of web lore and Internet inside jokes for the casual meme fan to appreciate. So I have to pick ones that are easily accessible - memes dealing with Canada and Vancouver tend to perform well, as do ones about The Office TV show or just office life in general. Ultimately, I have to be responsive to the tastes of my audience; I have to gauge the reaction to every meme I share to see if the office enjoys it. Emoji reactions are a useful metric, especially the Rolling on the Floor Laughing Emoji. If there is a low amount of emoji reactions to a given meme, I immediately note that the audience didn't enjoy that kind of humor and adjust my approach.
Can you give us a meme that sums up life at Pagefreezer?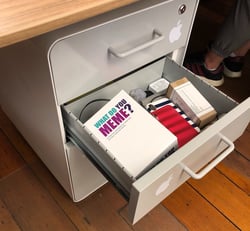 Hmmmm. I'm afraid that Pagefreezer memes can only be found in the official Pagefreezer Slack Meme Channel. However, if someone wants to stop by my desk, I'm always strapped and able to offer something...
What is your favorite thing about coming to work every morning?
The best part about coming into work every morning is seeing the beautiful office that we have, as well as spending time with my coworkers. Sometimes, I take a few seconds to enjoy the view of the waterfront/mountains after I've made my morning coffee. I feel so fortunate that the office is as lively as it is with the open-concept desks, the many dogs running around, and the bright bean bags. The work is also engaging, fun, challenging, and at the end of the day, I always feel like I really accomplished something.
What does your perfect day look like?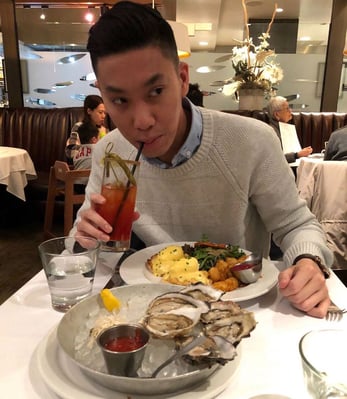 I actually know exactly what a perfect day for me looks like! The perfect day would start with brunch - eggs Benny with smoked salmon and an extra-spicy Caesar. Then it would be followed by oysters on some patio or rooftop, the warmer and sunnier, the better. Finally, I'd head for the beach for people-watching and some good conversation. Finally, at sunset, I'd head home to unwind with a margarita pizza and reruns of The Office or Star Trek: The Next Generation in bed.
Tell us about some of the hobbies/passions you have outside of work.
All my life, anything that catches my interest can easily and quickly become an all-consuming obsession. I live and die by the idea of "slippery slopes" and always put in 110%. In the past I'd rotate obsessions between video games, movies, tv shows, sports and music - just to name a few... This year, I'm doing this thing where I say yes to any and all sports or challenges. So far, this has forced me to train and complete a 2:09 half-marathon, organize a beach volleyball team with my friends, learn to play a variety of sports by getting absolutely dominated in pickup games, and complete a bunch of random 6am runs and hikes. Looking ahead, I would like to get even better at running and tackle a full marathon, as well as "run it back" with my beach volleyball team and win a championship! I'm always up for new challenges, so, yes, in case you're wondering, I will be 100% down to sub for whatever recreational league you're involved in.
What sort of person do you think would fit in well with the rest of the Pagefreezer team?
I think the person that would fit best with the rest of the Pagefreezer team is someone who is constantly curious and always willing to learn. We're a pretty tight family and rely on each other quite heavily, so a collaborative mindset, selfless attitude, and a keen understanding of the "make it happen" mindset would be ideal!
What is your favorite city you've ever visited and why?
I'm in love with the allure of big cities, most specifically New York. I enjoy the fast-paced hustle and bustle of the city. When I visited, I found that every single borough in New York was entirely distinct with its own culture. I also felt like I could spend a lifetime in New York and still have loads of things to discover. Yeah, I'd definitely pick sunset skylines over sunset beaches.
Interested in joining the Pagefreezer team? We're hiring! Visit our Careers Page to view our current open positions. Also be sure to check out Our Values.