Curious to know who makes up the PageFreezer team? We're starting a little series "Beyond the Desk" to introduce our staff and share more about our company environment. This week, we sat down with our VP of Finance, Caroline Hui to get to know her a little better.
What was your first job?
I started out as a staff accountant at Ernst & Young. I always knew I loved numbers and was a bit addicted to doing mental math. Many people think that "accounting" is not interesting and could be mundane. I personally find that it is actually very creative and challenging. It is a perfect fit for my character. Also, numbers, when arranged differently, can give you the power to analyze in a fresh way.
What passions do you pursue when you're not in the office?
Running, especially long distance running. With running, I know there are no ceilings to my personal and professional accomplishments. It empowers me to do more and this energy plays a positive role when working with tremendously talented people at PageFreezer. Sometimes we even run together!
What's your most "to die for" dish?
Noodle soup, for sure. My favourite version of ramen is the light and simple one in a vegetable based broth, flavoured with ginger, soy sauce and green onions on top!
What are some of your own values?
My core value has always been to "Go Above and Beyond" in anything you do. With that attitude, you will succeed in life, work and relationships.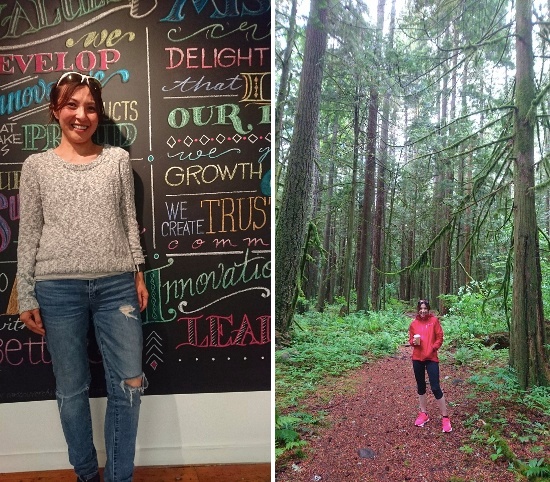 If you'd like to connect with Caroline, you can find her on Linkedin here. Stay tuned for our next "Beyond The Desk" soon! In the meantime, if you're curious about our work culture or current PageFreezer opportunities click here.