With a background in fine arts, web and interactive media, our UX & Visual Designer, Valerie, hails from Korea and has always taken an interest in user-centered design. Working closely with both our development and marketing teams, Valerie wears many hats to ensure all outgoing content is visually appealing and representative of our brand, the perfect team member to interview for this week's Beyond the Desk.

You've been at PageFreezer from almost the very start! What are two reasons why you've stuck with the company long-term?

When I first started working at PageFreezer, there were only 5 employees in the office (including the CEO) plus couple of remote employees. Now there are 35+ working both in office and remotely from all over the world. I've witnessed us grow from a small to midsize company and see great potential for continued growth of the company, as well as growth of the individuals that work here. We have a really great company culture and I would recommend PageFreezer to whoever is

looking for a job

*cough cough*



If you could visit any place in the world where would you go?

Southeast Asia. I just came back from my Europe trip few months ago so I would love to visit the other side of the world and explore the exotic food & culture.

You tackle a lot of projects working with both the marketing and development teams. What's one project you're enjoying working on right now?

I'm enjoying working on the

WebPreserver

brand at the moment. WebPreserver creates legally admissible screen captures. It uses a Chrome plugin that installs on your toolbar. It was originally launched in April 2015 under PageFreezer Software Inc., but due to rapidly maturing market scale, it has now become its own

independent software company

. I'm currently creating high-level roadmaps, writing release plans and specs, and prioritizing tickets for the developers.

What's one of your biggest pet peeves?

I am a bit of trypophobic. You can Google "Tryphobia" to see what I mean. I did the same trying to find the word for it, and now regret Googling it!

You've got one hell of a sweet tooth. What's your go-to dessert?



Rain or Shine Ice Cream! My lactose intolerance can't stop me from having a scoop of their

Malted Milk Chocolate Honeycomb

flavour.

We've just refreshed our values and you did a great job designing the icons for them too. Which value of the six resonates with you the most and why?

I think all of them are great but if I had to pick one that resonated with me I would say "create balance everywhere". A balanced life is essential.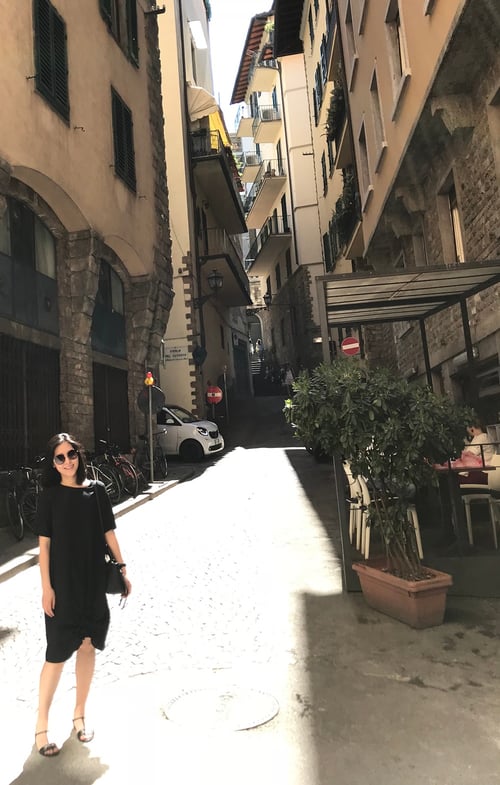 If you'd like to connect with Valerie, find her on Linkedin here.

If you're curious about our work culture or current PageFreezer opportunities click here.