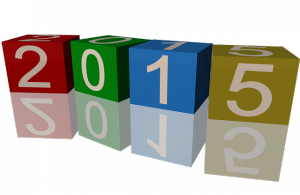 If your company or agency hasn't adopted a solid records retention policy, now is a good time to re-evaluate the necessity of keeping archives of online content. Across all industries, regulators are increasingly focusing on web content as being subject to the same guidelines as publications and traditional paper records.
Remember, this goes for social media too! Many companies will continue to join the online conversation (some without due consideration for retention requirements). A wall post or tweet is so transient, it's easy to forget that these tiny bits of info are considered (in most industries) to be official company publications. As such, they must be captured and stored carefully just like other business records.
Consider your current records retention strategy. Is it sufficient? If your company had to face litigation or e-discovery proceedings, would you confidently be able to produce non-refutable records from a specified date? How difficult would it be to find the data in question? And most importantly, would you be able to view the content (including links, rich media, feeds, etc) just as it appeared when it was created?
Server Back-Up
Some companies believe their server backup policy is providing them with sufficient protection. However, the web is built on rapidly evolving technologies, making it increasingly difficult to maintain a comprehensive record of web history using backup alone. In fact, for historical web pages to be valid, companies must continually backup any databases (in addition to the other website components) because the databases influence the site's content and are constantly changing.
In addition, backups are cumbersome (a continual manual process), expensive (because of excessive storage demands), and inefficient (since they cannot be indexed or searched). Above all, most server back-ups simply do not meet the standards for data integrity and authenticity that are required by the Federal Rules of Evidence for use in court.
CMS Revision Control
What about Content Management Systems (CMS)? Many of these systems have revision control of web page content built into the application, enabling users to view versions of webpages from the past. But this technology isn't powerful enough to restore the pages in a comprehensive, defensible form.
Modern online content is dynamic and complex, often pulling data (such as Flash or AJAX content) from outside the CMS's database. A web page reproduced through CMS revision history will not be truly admissible unless the reproduced page bears a digital timestamp and signature. Needless to say, this is not a viable option for companies interested in a strong records retention policy.
Web Archiving
Archiving is the emerging solution to the problem of maintaining perfect historical web records. An enduring web archive is created by capturing a digital snapshot of the web content, independent of specific databases or technologies. That means the webpage can always be viewed in its original form and deliver the same user experience, meeting regulation requirements for authentic copies.
Archiving guarantees your company's ability to exactly reproduce past online content, and to locate specific pages using search technologies for web-analytics or e-discovery purposes.
Online business communications will only increase, so take a proactive approach to records retention by archiving your online presence.