Just like with our website archives, you can now pinpoint changes made to your social media posts.
See where and when posts have been edited (in green) or deleted (in red), and compare edits to previous versions easily using a calendar view.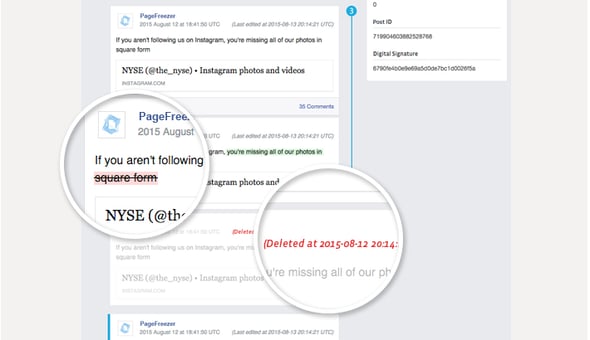 This allows you to capture mistakes, corrections and cover ups made on your pages, after changes have been made.