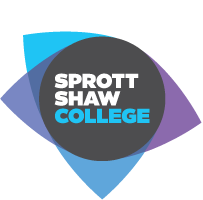 The modern campuses of Sprott Shaw train over 4500 students each year. All locations feature small class sizes, qualified instructors, hands-on training and a friendly, appropriate learning environment for adults of all ages. During the past century, Sprott Shaw College has built a solid reputation with both the private sector and government. This reputation is based not only on training excellence, but also on Sprott Shaw graduates' enviable record of securing successful jobs after training.
Sprott Shaw make extensive use of website content and social media channels to reach their community of students, faculty, alumni and local supporters. In recent years, a number of Canadian colleges have been involved in litigation and other disputes arising from online publications and this lead Sprott Shaw to seek a solution for permanently preserving their online communications as part of an overall risk management strategy. After researching and performing due diligence on a number of vendors, the school decided to utilize the services of PageFreezer.
PageFreezer's unique and proprietary system for capturing, preserving and replaying online content fit with the school's strategy for long-term record retention.
PageFreezer uses crawling technology, similar to that of Google, to take snapshots of your website. Archiving is an automated process, saving you time. Only new webpages and changes to webpages are archived, saving storage space.
PageFreezer offers the unique feature to browse through a website exactly as it appeared live online on a specified date.
PageFreezer places a digital signature and a digital timestamp on each archived page. The Digital Timestamp is evidence of the time the page was archived and the Digital Signature provides evidence that the page was not changed since it was archived. These features can be used in court to demonstrate that the archived page is the page as it existed on your web site at that time.
Read Case Study