How to use Social Media as a Professional - Top Tips for Effective Compliance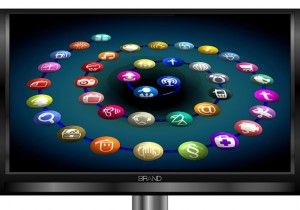 Many business sectors have in recent times had to catch up with and create their parameters of compliance in the context of the activity on social media. Given the power and utility of social media for companies, agencies and individuals as a communicative, branding and selling tool it is no surprise that regulatory bodies such as FINRA have had to frequently update the rules and regulations on activity taking place on social networks. We have created a brief overview and checklist for those in the financial sector ensuring their social networking is socially acceptable and compliant.
Social Media Plan
Social media use for companies is relatively new and unknown. Ensuring your business has a strong social media plan in place is essential to avoid future issues with compliance, brand dilution, employee-related disputes and much more.
This can be as simple as:
highlighting an objective use of social media platforms,
dividing up tasks and responsibilities,
creating a template of crisis responses,
and training staff members in proper use and management of social media accounts in line with your company's objectives.
Social Media Policy
A social media policy is essential for all companies and agencies for a number of reasons. An overly broad policy can lead to misuse of platforms by employees, mishandling of records, sway from regulatory compliance and open the floodgates for potential disaster in the future.
Regulatory bodies such as FINRA, the SEC and the FTC continually update their guidelines and so these should be taken into account when constructing your company policy.
When creating a policy, your company or agency should integrate regulations by including, at a minimum, the following measures:
Your social media policy should be kept up to date
It is the duty of the firm's designated administrator or compliance manager to ensure that all regulations and guidelines inherent in social media policy are up to date with the applicable governing bodies' legislation
Monitor all activity
NASD Rule 3010 requires companies and agencies to establish and maintain a supervisory system for the activities of each associated person
Develop and understand the tone of posts, content and purpose prior to engaging on social media
Archive and Retain all Tweets, Posts and Blogs
Mere monitoring of communications and activity isn't enough; given that any content placed on social media is a business communication, SEC Rule 17a-4(b) applies
Rule 17a-4(b) places the obligation on firms to preserve certain records for a period no less than three years
For legal and regulatory compliance, all activity must be retained and archived in a secure location and format for future production of records and external audits by either in-house or compliant vendor archiving
In line with SEC regulation, the content of an electronic communication determines whether it must be preserved
Adopt a "Suitability Rule."
When a broker or firm recommends the trading of a security, there must be a genuine foundation for believing that the recommendation is suitable. In ensuring this is an actual recommendation, self-regulatory organisations must utilise a suitability rule, such as NASD Rule 23 (for FINRA compliance)
Establish guidelines for 3rd party interactions
Create a disclaimer for the use of 3rd party links or engagement
Frequently check feeds, links and other content placed on your social media from 3rd parties
Staff training guidelines
Budgeting, staffing and training should all be addressed in the social media plan and reviewed as suitable
Investing in the training of staff and teaching compliance standards provides security to a firm