SEC says companies can use social media -- if they tell investors where to look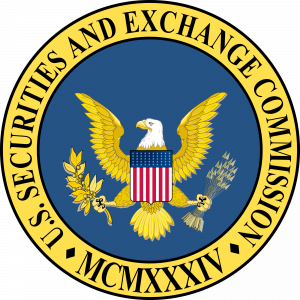 A landmark ruling by the SEC is changing how publicly traded companies communicate with investors. Following an investigation of a CEO at Netflix who used his Facebook page to report sales figures, regulators decided that social media sites like Facebook are acceptable forums for publishing market-relevant news, as long as investors are advised to follow the social media sites where the news will be posted.
The Securities and Exchange Commission formerly frowned on social media as an avenue for communicating with shareholders, asserting that such channels violated rules about selective disclosure, which were designed to prohibit small groups of people from getting market-moving news directly from companies. Now that social media has become such a publicly-embraced phenomenon, the SEC is revising its view on how "selective" social media really is. Twitter claims 200 million monthly active users and Facebook has 1.06 billion. With figures like these, it's obvious that social media has potential to reach even more people than company websites and market reports.
As companies move forward with even more usage of social media platforms, a few things should be kept in mind to ensure compliance:
Don't neglect to tell investors to follow your social media.
This new freedom of communication comes with a stipulation -- companies must alert shareholders to the channels that the company intends to use, regardless of how many followers their social media sites already have. According to the WJS Law Blog, the SEC has advised CEOs that having thousands of followers does not let them off the hook -- they still have to broadcast their intentions of posting market-related news on social media.
Utilize multiple communication channels.
Since the SEC is concerned about fair disclosure, CEOs should take steps to make sure that market information is published through various channels (like blogs and reports) in addition to social media. This would ensure that the greatest number of people would have access to company news, clearly demonstrating the company's intention to keep everyone informed.
Ensure your social media content is captured and preserved.
As social media gains footing as a viable means of communication with customers and investors, the burden to preserve records is greater than ever. Depending on the industry, companies may be required to keep business records for up to seven years -- and if social media is used to share market-moving news, it is even more likely to be considered a record. CEOs can ensure compliance by employing solutions that effectively capture and store social media in case it is required during investigation or litigation.
To learn more please visit the web and social media archiving for financial compliance page.