Web archiving continues to be a critical issue as companies and organizations search for the most foolproof methods of preserving their online content. There are numerous tools and services out there, but how can you be sure which one can stand up to its claims? The primary concern is that an archived page with complex content can be very hard to capture and replay perfectly.
To investigate the strengths and weaknesses of various archiving tools, the Web Science and Digital Libraries Research Group at Old Dominion University developed an "Archival Acid Test". The test evaluates features which modern browsers execute well, but preservation tools often have trouble handling (such as Javascript, CSS, and HTML5 content). The researchers tested five web archiving services - Archive.org, Archive.is, Mummify.it (no longer functional), Perma.cc, and WebCite - along with the archiving tools Heritrix, WARCreate, and GNU Wget. The findings were published by the University in a paper, which revealed that none of the tools tested were able to fully render a captured version of the elements that displayed perfectly in a live web browser (such as Chrome).
Since PageFreezer is industry-leading in its ability to capture and replay web content, we asked the group to put our service to the test. The results were telling - PageFreezer was the only tool to pass every requirement, even advanced features!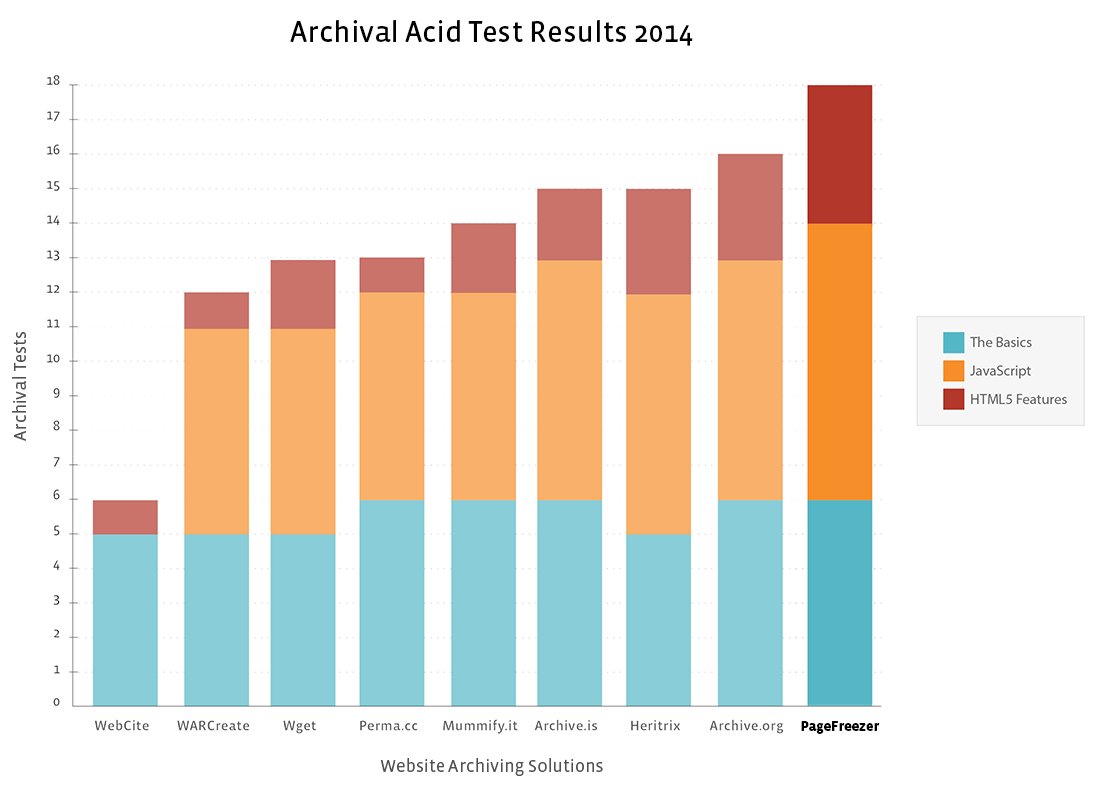 When you are using PageFreezer, you can be confident that you are working with the most advanced website archiving solution available. It makes PageFreezer a smart choice for regulatory compliance and other cases where accuracy and completeness are critical.