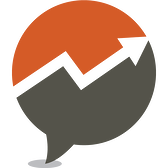 We're continuing to forge relationships with companies so we can bring personalized archiving solutions to every industry. Most recently, we've teamed up with AdvisorDeck, which provides blog, website and social media services to financial professionals. AdvisorDeck will be delivering a special version of PageFreezer technology to small broker firms that seamlessly integrates with the AdvisorDeck platform, taking the burden out of regulatory compliance.
Financial professionals are using AdvisorDeck to develop company websites and blogs, synchronize social media accounts, and manage online messaging. Now the company's offerings have expanded to include regulatory compliance, thanks to PageFreezer's archiving technology. Firms can rest assured that their online records are securely stored, litigation-ready, and compliant with FINRA, NASD, and SEC regulations. That includes social media and mobile content!
PageFreezer's service is completely integrated with AdvisorDeck offerings, so firms can simply select the websites and social media accounts they wish to archive. The rest happens effortlessly -- automatic archiving in accordance with industry standards. PageFreezer's evidence-grade security technologies (like SHA-256 strong digital signatures and RFC3161 compliant time stamps) are especially appealing to firms who are subject to stringent standards of recordkeeping.
Online content is increasing for the financial industry. From banks to broker-dealers, everyone is getting on social media and using the Internet to connect with colleagues and customers. The web brings great benefits, but compliance is critical in such a heavily-regulated industry. Now, with the partnership between AdvisorDeck and PageFreezer, firms don't have to choose between security and online communications. They can have both. AdvisorDeck will keep them connected, while PageFreezer keeps them compliant.