PageFreezer announces partnership with Patrina Corporation.
PageFreezer Software Inc. is pleased to announce a Partnership with Patrina Corporation of New York City. This Partnership is designed to assist financial service firms with website, blog and social media compliance via easy, automatic archiving.
ABOUT PATRINA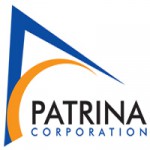 Patrina, provides mission-critical protection with secure access to your data when you need it most. Its end-to-end records management solution preserves and unifies all your mission critical information into a single, globally accessible platform. The platform includes easy to use supervisory tools that improve operation efficiencies and reduce risk. Based on Wall Street, NYC, Patrina has decades of industry leadership & experience creating custom data archiving solutions for the specific needs of your company. Patrina partners with PageFreezer to extend their financial compliance solutions with automatic web, blog and social media archiving.
ABOUT PAGEFREEZER
PageFreezer is a leading provider of website and social media archiving solutions to over 500 finance, legal, telecom, retail, utilities, government and post-secondary education clients. PageFreezer is a SaaS (Software-as-a-Service) service that enables organizations of all sizes to permanently preserve their website and social media content in evidentiary quality and replay them as if they were still live.