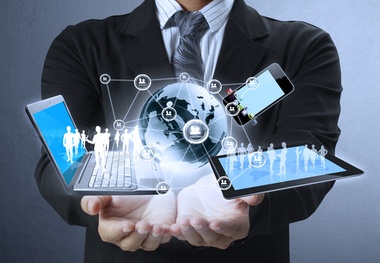 PRESS RELEASE - 1 April 2016, Vancouver, BC - PageFreezer is pleased to announce yet another new advanced feature to enhance its social media compliance capabilities to serve financial services firms, government agencies & Fortune 500 companies.
PageFreezer has built a large deep learning model that can now predict near-future social media posts as well as when they will be posted with 83.7% accuracy based on historic posts. This allows for compliance risk management of social media before the actual message has been posted online.
This new feature works to analyze past social media archives to help predict the content of upcoming posts. It then gets one step ahead by alerting compliance officers in the company to further inspect a social media account which is at risk before the message is even created.
The PageFreezer team developed the feature using state-of-the-art hierarchical Bayesian modeling, natural language processing and deep Boltzmann machines. The model was optimized using PageFreezer's own in-house variation of the hill-climbing algorithm and tested with a seed list of over 1 million social media messages from several Financial Services firms and Government agencies. This novel technique was crucial to our model's performance.
Compliance Officers from several companies who have undergone testing have shared positive feedback on the new feature, allowing them to now monitor message for compliance before they are even sent out.
"This is a true breakthrough in the compliance world as we know it," Says Richard Jones, Compliance Officer at Chartsworth Financial "It has already helped us resolve a compliance risk before it even arose on Twitter. I look forward to using the tool regularly for complete control of our social media communications."
PageFreezer's CEO Michael Riedijk says: "Our new technology really demonstrates the power of machine-learning applied to social media compliance management".
To learn more visit: https://www.pagefreezer.com/social-media-archiving/
UPDATE:
This was an April Fool's post. Hope we got you!
About PageFreezer
PageFreezer is a leading provider of website and social media archiving solutions to over 750 finance, legal, telecom, retail, utilities, government and post-secondary education clients. PageFreezer is a SaaS (Software-as-a-Service) service that enables organizations of all sizes to permanently preserve their website and social media content in evidentiary quality and replay them as if they were still live.
Contact:
Michael Riedijk, CEO
pr@pagefreezer.com
+1 888 916 3999