How financial companies are succeeding at social media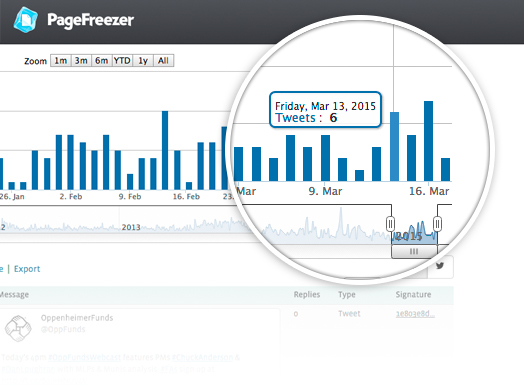 The past couple of years seemed to bring more fear than fun for the financial industry in the social media arena. There was the much-talked-about 'SEC sweep' last year, in which investment advisors were asked to provide extensive information about their use of social media. There were the stringent guidelines posted by Massachusetts for advisors within the commonwealth, stressing record keeping, monitoring, and periodic review of social media use. And early this year, there was the SEC 'risk alert' on the use of social media by advisors, which emphasized the importance of compliance policies including record-keeping and third-party content. All in all, financial service providers seemed caught between the risks and rewards of using social media -- and not many companies were interested in testing the waters to see how regulators would respond to gray areas.
But some in the financial sector refused to back down, pushing the SEC and FINRA to provide guidance that would recognize the importance of social media as an efficient and effective communication avenue for the industry. A victory came when FINRA backed away from a proposal that would have required broker-dealers to file social media postings with the regulator. Such a requirement would have placed excessive strain on firms and FINRA alike. Instead, the current guidelines stress oversight and monitoring as the keys to responsible social media activity by advisors.
Let the tweeting begin
Several financial services providers are leading the way into the social media fray, showing the rest of the industry that it CAN be done, and done well. The finance sector is "social" by its very nature. Connecting with clients/customers, advancing into new markets, providing timely advice, and increasing customer service are key motivators for the industry to move into social media. Here are a few ways financial companies are making it work.
The human touch
Back in January, Wedbush Securities, a leading financial services provider with 1,000 employees across 100 offices, gave the social media green light throughout the company. From advisors to bankers and everyone in between, Wedbush personnel were given permission to engage online with prospects and clients (within compliance-friendly parameters, of course).

For Wedbush, the main incentives to pursue social media were humanization of financial services and connection with the market. "We want our team to be truly 'social' with their networking," said Natalie Taylor, Vice President of Marketing, Wedbush Securities, in a news release. "By offering a more organic approach, their personalities will show and allow them to truly connect with people." Like other businesses, Wedbush plans to use social media to add the human touch to an industry that often comes across as impersonal. They manage the risks by training employees on the appropriate usage of social media in a financial context, and offering guidelines through a social media policy.
Making finances fun
To be honest, no one really equates the finance industry with excitement or pizazz. But social media is an avenue that can make financial services more interesting. Several companies have creatively used social media to boost their brand -- like Geico, the insurance company who linked mobile and social technologies to their memorable marketing campaigns. They developed an iPhone app (and similar Facebook app) called BroStache (as a nod to their humorous commercial about smartphones) with which users can see how they would look with a mustache. As a result, more folks than ever before have Geico's tagline (15 minutes could save you 15% or more on car insurance!) stuck in their heads.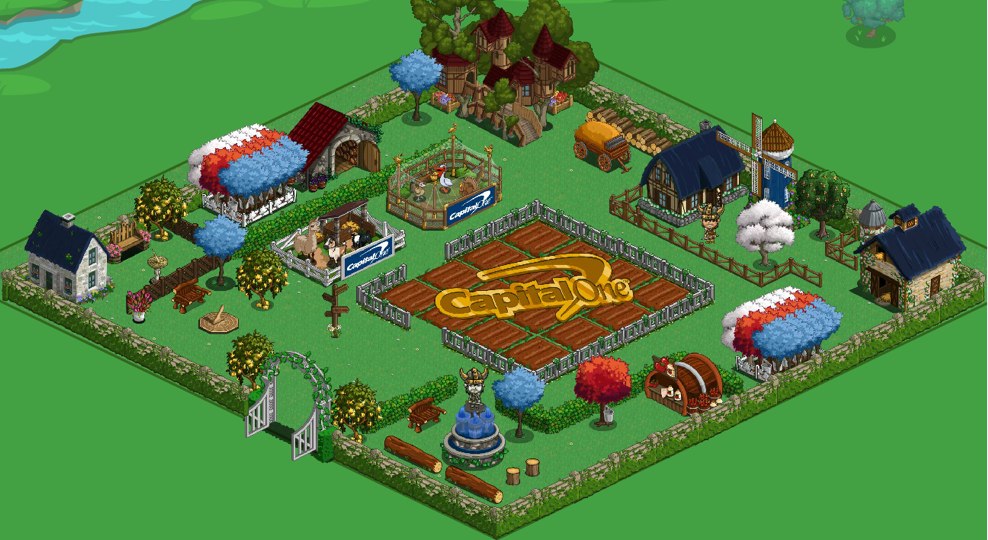 Another snappy idea came from Capital One, the bank who partnered with Zynga to integrate Facebook marketing with popular social games like Cityville and Farmville. Players on Cityville could open a Capital One branch in their city, while players on Farmville could acquire a limited-edition Capital One goat. "The explosion of social gaming offers a great way to engage consumers with our brand," said Jack Forestell, executive vice president of Digital Strategy at Capital One. Sure enough, the promotion garnered attention for the bank's brand and pushed lots of extra traffic to the Capital One Facebook page.
Getting the word out
Investment advisors face particular regulatory challenges with social media. But they need not be silent in order to maintain compliance. The website of Bill Gunderson, president of Gunderson Capital Management, Inc., sports a trendy-tech feel and is veritably plastered with social media (Facebook, Twitter, and his self-created stock-tracking apps for iPhone and Android). Gunderson's confidence in the social media space generates a feeling of trust and rapport with much of his target audience -- people who are using their smartphones for business communications every day. As an investment advisor registered with the SEC, Gunderson is subject to industry regulation but manages risk by focusing on the distribution of advice, rather than blatant marketing or self-adulation.
Connecting with customers
If you want to deliver stellar customer service, you should communicate with your customers through avenues they are already using. Nearly everyone is plugged into a social network of some kind . . . and that's why Ally Bank was recently lauded as a leader in the social media space among financial institutions. Their customer-centric business model focuses on providing clear, helpful information through Twitter, Facebook, YouTube, and Ally's Straight Talk blog. "Social media allows Ally Bank to connect with customers in a straightforward way, in forums that make it easy for them to access information," said Sanjay Gupta, chief marketing officer of Ally Financial. The bank is "user-friendly" -- utilizing social networks to integrate finances with the other aspects of everyday life.

Minding compliance policies
There's no denying that the finance industry faces complex regulatory issues. No company should embark on social media without clear policies regarding record-keeping, oversight, and other applicable rules. But financial service providers CAN join the industry conversation. Just make sure you have the right tools to track, archive, and locate your social media activity in a way that's acceptable to regulators. And check out our advice on properly archiving web and social media for financial services. Then, get going! Your customers are just waiting to have a conversation with you.