Amazing! 2014 was a banner year for PageFreezer and we'd love to walk you through the highlights. Over the last twelve months, we accomplished every single goal we set for the year and so much more. Check it out:
The team got bigger...MUCH bigger!
Back in 2013, we were in lean startup mode which meant our small team worked hard, worked smart, stayed focused. Early last year we hit the tipping point where we had more business than we could handle (a Cadillac problem, for sure) and we started building out our development, sales and support teams to seamlessly onboard the huge influx of new customers. We moved our corporate headquarters in brand new offices in Vancouver's trendy Gastown District. We also launched PageFreezer Australia in August with the opening of offices in Melbourne. We now operate in Europe, Canada, the USA and Australia.

We felt the love & responded in kind
Nothing tells a company that its customers are happy more than renewals and referrals. Almost 99% of our client base renewed with us and even more amazingly, a staggering 38% of our new business came through referrals from our awesome customers. To show our appreciation, we have invested in the development of several great new features that we will release in the next few weeks.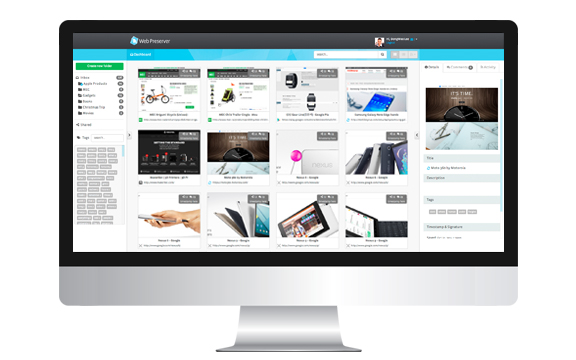 PageFreezer tops the website archival acid test
At PageFreezer, we recognize that our success can only come through our client's success, and that is delivered by offering the most robust, reliable & efficient archiving engine on the market. When combined with an incredibly easy-to-use, intuitive interface and great customer support, PageFreezer's archiving solution delivers best-in-class quality. But don't take our word for it. The Old Dominion University developed the website "Archival Acid Test" in 2014 and ran the top archiving tools and services through rigorous testing. Not only did PageFreezer come out on top…we were the only tool that passed all 18 tests and the only tool that fully rendered every test web page, including all advanced Web 2.0 features.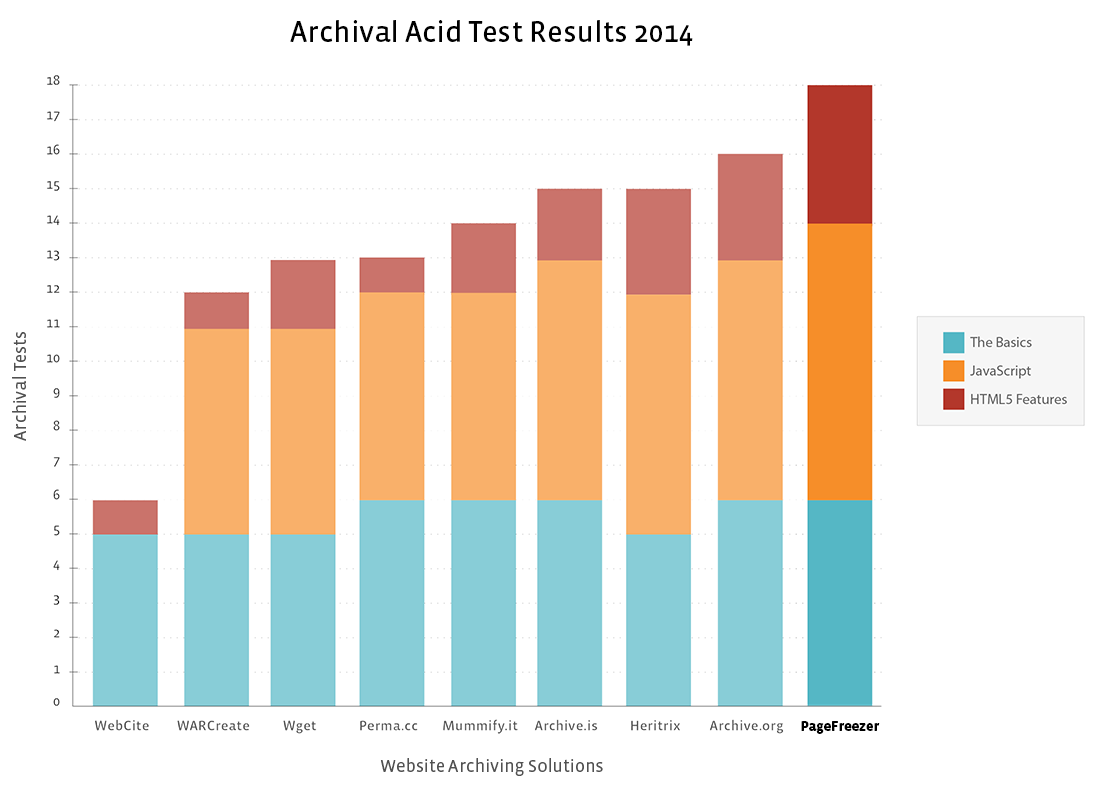 We formed some stellar partnerships
PageFreezer more than doubled its client base in 2014 and we formed partnerships that will continue to drive growth in 2015. We were honored to have Fortune 500 companies, government agencies, healthcare & pharmaceutical firms, law enforcement agencies, investment banks, big tobacco, HMO's, broker-dealers, RIAs, non-profits and hundreds of other businesses in the private and public sector join our prestigious list of clients. We also moved towards being a platform provider by signing strategic partnerships in which we license our website and social media archiving platform to other technology vendors.
2015 and beyond
Yup. 2014 was a banner year indeed. Looking forward to 2015, we are going to start the year off by releasing WebPreserver©, a browser plugin that enables single-click capture of web pages, social media sites and other online content. Captured content is digitally signed & timestamped and can be exported directly into several leading eDiscovery platforms. WebPreserver provides a working environment for tagging, annotating and organizing content into folders. And we have more news and upgrades that we'll tell you about later. Have an awesome 2015!!