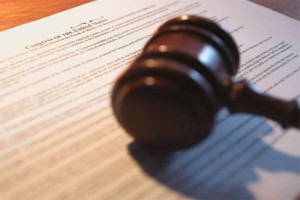 In the fast-paced, tech-based culture we live in now, many local governments are finding it essential to communicate and relate with the public on entirely new levels and in creative new ways. They want to be more accessible,more focused on problem-solving, and -- perhaps most importantly -- more interactive.
The Gov 2.0 movement is a result of this mentality, and now we have the mayor on Twitter, RSS feeds on the municipal website, and citizen-driven community improvement platforms on our mobile phones. Exciting and innovative? Yes. Somewhat intimidating? Yes, indeed.
Government agencies are jumping on board with all manner of citizen-empowering technologies, but not without some hesitation. The main concern for a government of any size when it comes to advancing technology is this: What are the legal risks associated with these innovations? Are we covering our bases in case of investigation or litigation? In the world where information is so easily disseminated and always changing, how can we maintain the integrity and perpetuity of our website?
Smart government agencies realize that their websites are public records, and are concerned with maintaining official archives as required by law. But how is that to be done efficiently given the complex, transitory nature of websites today?PageFreezer is providing the answer: regular online archiving of web pages that include a digital signature and timestamp to every page. Data integrity and authenticity are assured, the archives readily accessible for viewing anytime, and no installation or software involved.
Even for cities that have Flash files or other interactive media on their sites, PageFreezer is on the job. We can archive all content to be replayed at a later date, exactly as if it were live. Knowing that web pages are automatically stored in a manner compliant with record retention laws, government agencies are free to enter the cutting-edge world of Gov 2.0 without fear. They can focus on what's really important - relating to and empowering citizens - while leaving the legal stuff to us.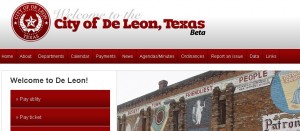 Dustin Haisler, CIO, and Asst. Manager of the radically forward-thinking city of Manor, TX, employed PageFreezer in his recent Gov 2.0 Makeover of another Texas city that needed a push forward.
Along with a website facelift, a handy citizen-reporting platform, and several other innovations, the city of De Leon, TX began archiving its online activity with PageFreezer to ensure compliance with all legal requirements. "Emerging social technologies allow us to interact with our citizens in very exciting and meaningful ways, says Haisler, who is a leading evangelist of the benefits of technology to local governments.However, legal constraints sometimes restrict our ability to experiment in these new channels of communication. Using PageFreezer, we're able to not only experiment in these new channels but also stay compliant with record retention laws."
Being aware of the legal implications of modern technological advances, and acting on that awareness, is an indispensable step in the process of becoming a dynamic, citizen-empowering government agency. It's a step you can't afford NOT to take. Let PageFreezer handle records retention, so you can get on with the business of interacting with and relating to the people of your community.