GovQA Integration

For government customers, Open Records requests typically include different sources: emails, social media, scans of documents, webpages. GovQA has tools to support the complete Open Records request workflow. GovQA and PageFreezer now offer an exclusive partner integration in which you can attach social media records in PageFreezer to a GovQA case, making handling of open records requests easier, faster, cheaper and overall more efficient.

Vision Internet Integration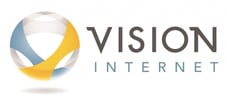 Offering a CMS for government's, Vision Internet helps government agencies manage their online content with ease. Like many CMS offerings, complete archiving is usually not included or available at the highest standard. Partnering with PageFreezer, we now offer an integrated bundle of a holistic CMS system coupled with reliable website and social media archiving. Moreover, PageFreezer has integrated its website archives deeply in the Vision Internet website - website visitors can now pull up the history of each webpage, allowing for a form of temporal navigation.