Is your company making the worst social media mistake?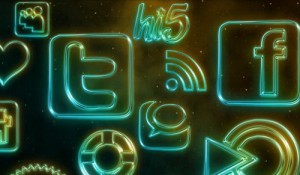 We know. Social media has grown so quickly, been adopted so widely and become so universally recognized as a viable means of online communication for businesses . . . it has left your company's proverbial head spinning. Keeping a lid on employees' personal usage of social media at work is hard enough. And now, across industries, organizations are creating their own social media presence, often without a clear idea of how to balance risks and rewards. How were you supposed to keep up with it all?
Hopefully, you have thus far avoided the major pitfalls that can come with adopting social media as an organization -- embarrassing PR gaffes, compliance issues, or legal tussles -- but is your company committing the worst social media blunder of all? To avoid this one supreme mistake is to avoid dozens of other potential disasters.
It is the mistake of embarking on social media as a company -- without a social media policy. No clear guidance for personnel on how to engage with the public on behalf of the company, or how to maintain their personal social media activity in a way that upholds the company image. No outline of the legal do's and don'ts; no suggestions for creating worthwhile content. And a staggering 76% of companies make this mistake, according to a recent study.
We understand that many organizations have been taken unawares by the social media storm. But investing time in developing a good social media policy will pay great dividends by allowing your online communications to flourish without the worry of legal or public relations disasters. A social media policy doesn't have to be complicated. Certain industries will have more to cover than others, but in general you simply need to outline that social media content from your company should remain respectful, honest, law-abiding, and relevant.
Make it easy on yourself by downloading one of these Social Media Policy templates -- a variety of examples to choose from -- and tailor it to fit the needs of your organization. Also, check out these helpful tips on developing a good social media policy. There's no reason to proceed any further in your social media journey without the security of a policy to keep everything legit. It won't solve all your problems, but it will prevent a good many of them!
Don't forget that in addition to your policy which directs the use of social media within the organization, you will also need to have a plan for preserving your social media records since they are part of your business records. Copies of your social media activity may be requested for litigation or regulatory purposes, especially if you are in the financial, pharma, government, or legal industry! But we've talked about that elsewhere.
Prevent problems with social media usage before they start. Develop a social media policy that's simple and clear, allowing your personnel the freedom to represent your company online within parameters that will keep everyone in the conversation . . . and out of trouble.