As legal implications of Twitter skyrocket, is your company prepared?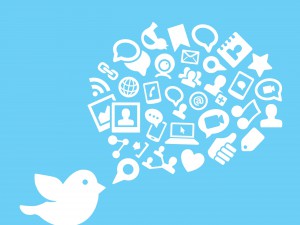 This year has already seen multiple cases of social media fiascoes -- the kind where a record of online content becomes the key to a whole criminal case or the basis for a lawsuit. It's these cases that remind us of how vital social media has become to our communication, and how transient is the information that passes through those channels -- unless it is caught and preserved. Individuals and companies alike must consider the possible legal implications of their own online conversations.
Social media matters in court.
Of all social media, Twitter is the most talked-about, likely because of the sheer volume of chatter that passes through it each day. 140-character missives, thousands of them per second, fill the social media space with all kinds of mostly innocuous information. But sometimes a single tweet skyrockets in legal importance, rising to the status of a public record or criminal evidence. It's hard to predict when that will happen, or if your company will be the next one to suddenly wish it had irrefutable proof of exactly what it did (or did not) publish online.
Be prepared with defensible archives.
As subpoenas of social media content increase, be aware that your tweets may be required in court, especially as more companies are allowed to publish market-moving information and the market reacts to social media content. The information that passes through Twitter and other outlets can be misconstrued, misrepresented, or simply lost in translation. It can be used against you in a court of law, or thrown out when you were depending upon it as evidence. It can be requested by an opposing party, a regulator, or a judge.
If companies intend to use social media to communicate with customers, shareholders, and the world, they must take responsibility for their published content by keeping verifiable records. This presented a challenge in the early days of social media, but the technology now exists -- in the form of web archiving -- to capture and preserve even large volumes of social media content.
Take steps to make sure your posts are not lost as they slide past on Twitter or Facebook. Establish a social media policy that includes guidelines on capturing and preserving online conversations. Then, if the court comes knocking -- you'll be ready!