9 Social Media Archiving Headaches -- and how to cure them
It has been, at times, a love-hate relationship. While many agencies see the manifold benefits of social media, there are considerations that give them pause -- chiefly, record keeping concerns. All levels of government are subject to e-discovery proceedings, lawsuits, Open Records/FOIA requests, audits, or investigations. And since social media content is equal to a "record" for a government agency, there's a hefty responsibility tied to those .gov Twitter accounts!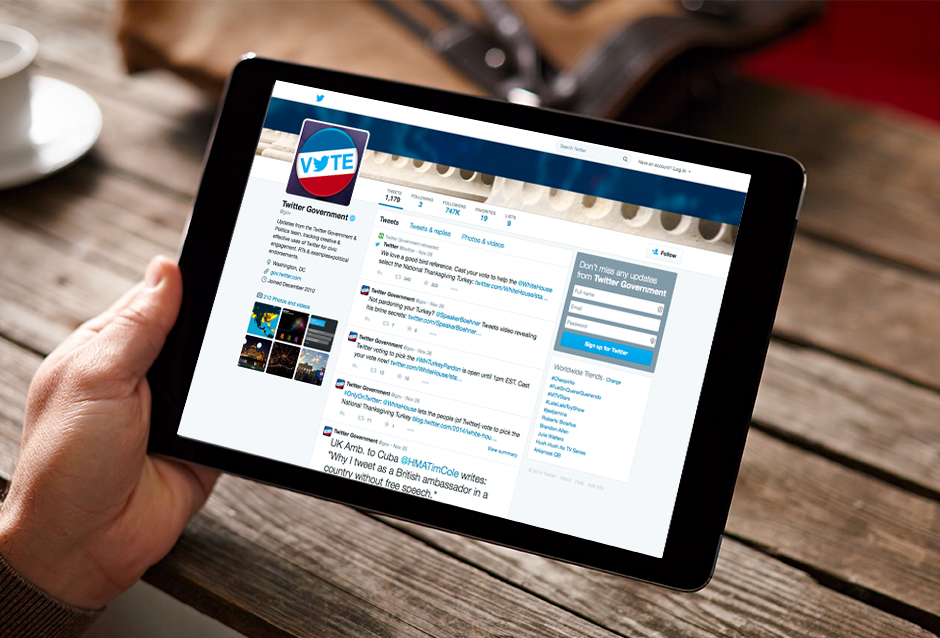 The National Archives and Records Administration (NARA) released a bulletin for Guidance on Managing Records in Web 2.0/Social Media Platforms that mentioned some "noteworthy" challenges faced by agencies seeking to employ social media. Though NARA is a U.S. entity that manages federal government records, it provides information that benefits agencies at all levels and locations, when searching for best practices in how to preserve official records created online. The central focus of the document is that
the ongoing, collaborative, and interactive nature of social media requires careful exercise of agencies' statutory responsibilities regarding records management.
In other words, social media content lasts indefinitely on the web and is created by multiple people in multiple locations, using complex interactive elements . . . making it a really big headache from a records management standpoint.
But not anymore. The social media recordkeeping challenges identified by NARA are solved with PageFreezer's archiving technology. From our incredibly simple, customizable capture of your records, to our powerful search functionality -- we provide the tools to solve your records retention headaches so you can focus on your tweets, videos, posts, and updates.
So here are the challenges identified by NARA (we call them headaches), along with the cure for each:
Challenge 1: Public expectations that all web content is both permanently valuable and accessible.
That's what "Open Government" is all about, right? So said David S. Ferriero, Archivist of the United States:
Effective records management . . . constitutes the backbone of the Administration's Open Government Initiative. The Government cannot be open and accountable if it does not preserve - and cannot find - its records.
FOIA requests aside, people simply expect that online records are carefully preserved by their government, and that those records can be accessed by citizens -- including social media, in all its elusive and transient glory. That's why PageFreezer provides a public-facing version of your archived online activity. That's right -- citizens can browse past versions of your website, Twitter feed, and anything else you've published online. It opens up the conversations your agency has with the public, even the ones that happened months ago.
Challenge 2: Content located in multiple places.
Once your agency has jumped on social media, you suddenly have content hosted on Twitter, Facebook, YouTube, and who-knows-where-else. How can you archive content that's not under your agency's control? With PageFreezer, that's how. Your agency can choose to capture content from ANY website, so your social media activity can be pulled from all over the web and neatly preserved for you. Just tell us which websites and how often -- we take care of the rest.
Challenge 3: Recordkeeping in a collaborative environment.
Social media is collaborative by definition. Your agency may have several different people posting on its behalf, and using different social media platforms. It's easy for records management to get lost in the shuffle if you are employing labor-intensive methods of retention. With PageFreezer, no one has to remember to do anything.
We capture your website automatically, as often as you indicate. It's SaaS-based, entirely online and out of your hands. No downloading or configuring, and no wondering if your staff are following records management procedures with their social media use. You can reap the benefits of a collaborative environment while knowing your online content is being captured and securely stored for you.
Challenge 4: Interactive content management.
Social media is not only collaborative and spread across multiple websites -- it's also riddled with complex web content and multimedia platforms such as Flash. Governments are searching for solutions that preserve this content satisfactorily. Server backups or CMS revision control are not sufficient. PageFreezer meets this challenge by perfectly archiving all your rich media content, with the ability to reproduce Flash, AJAX, Javascript, or whatever else you happened to use online.
Remember that public-facing version of your archives we mentioned earlier? It's completely interactive. Citizens (or you) can click links, re-play videos, and fully experience your online presence as it existed on any particular date. Preserving your social media content in its original format is also important from a legal or regulatory perspective.
Challenge 5: Capture of frequently updated records.
"Frequently updated" is an understatement when it comes to social media. Your agency's news feed, for example, might refresh several times a day, and if you're pushing that feed to social media it could have comments added to complicate the situation. The old-school methods of "preserving" web content, which amount to little more than a static screen-shot, simply won't suffice as official records retention.
But don't worry. Capturing frequently updated records is easy with PageFreezer -- we archive your social media pages in real-time, crawling them as frequently as you decide. Your agency can cover all legal bases, and ensure that accurate representations of your social media conversations are available to citizens. It's amazingly headache-free, no matter how often you post.
Challenge 6: Capture of records residing with a third party (public domain).
See our answer to Challenge 2. PageFreezer lets you archive content from ANY website, so you can capture your records wherever they reside. (And just so we're clear, you don't have to archive all of Twitter in order to preserve your feed. Our crawling options are insanely customizable -- you can archive specific URL paths, hashtags on Twitter, subdomains -- so you don't waste storage space and money. Just capture what you need, it's as simple as that.)
Challenge 7: Identification of record series (tagging with metadata).
NARA wasn't the only entity to mention the problem of identifying archived records. The American Council for Technology and the Industry Advisory Council released a study last year detailing some best practices of social media records. At the time of the study, ALL agencies interviewed were using manual methods of tagging their social media content with metadata for identification. This is time-consuming and inefficient, not to mention expensive!
We solve that headache with powerful search functionality that removes the need for tagging with metadata. The search bar supports various search query languages, and you can narrow your search by date range or URL. Locating records in a particular series becomes simple with PageFreezer's search tools.
Challenge 8: Handling of records containing personally identifiable information
In a memorandum containing guidance for agency use of third-party applications (such as social media), the Federal government noted that agencies should be careful with the personally identifiable information (PII) that is often made available through such activities as "friend-ing", "following," becoming a "fan", and so forth. Privacy policies, both of the agency and the application, should be regularly assessed.
From a records management standpoint, PageFreezer assures your agency of the utmost security. We hold your social media content securely -- never changing, destroying, or releasing it -- until the termination of your account, at which time your records would be returned to you. Your data is stored on a fault-tolerant data cloud at our SSAE16 SOC 2 & SOC 1 Type II certified datacenter, then mirrors the information to a geographically remote second location as an added precaution.
Challenge 9: Implementation of records disposition schedules.
Social media turned records retention into an administrative nightmare, multiplying online records many times over. With PageFreezer's SaaS approach, it's all in the cloud and it's all preserved -- you can keep the records as long as you need them, knowing they can be released to you at any time if needed for legal situations. Just set it up, and your agency can get on with the business of online communications.
As for disposition, it's a feature in the works. By the end of the year, we should have functionality to purge the datasets your agency no longer needs, while retaining those you do.
So, government agencies can proceed into social media with confidence. Social media content can now be captured and stored in perfect compliance with regulations, and to the satisfaction of citizens. No records retention headache required. That feels better, doesn't it?