4 tips for keeping your social media records SEC-ready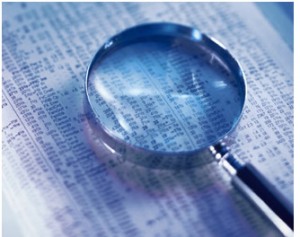 How long has it been since your firm revisited its compliance policies? Are your recordkeeping programs effective for newer, evolving platforms like social media? Are your advisers prepared with complete and reliable records of online business communications, including social media content?
It's been eight months since a social media fraud incident caused the SEC to issue warnings about investment adviser use of social media for business communications. The case involved an Illinois-based adviser, Anthony Fields, offering over $500 billion in fictitious securities through social media websites. According to a news release issued by the SEC, Fields also "failed to maintain required books and records, did not implement adequate compliance policies and procedures, and held himself out to be a broker-dealer while he was not registered with the SEC."
Immediately following these events, the SEC released a risk alert for "Investment Adviser Use of Social Media", which urged advisers to evaluate the effectiveness of their compliance programs. Social media, noted the alert, is "landscape-shifting" because it allows for user-generated content and is much harder to capture for books and records purposes. Advisers were particularly cautioned to pay attention to "third party content and recordkeeping responsibilities."
So what are the recordkeeping responsibilities firms should be aware of? In evaluating your compliance policies and choosing an archiving solution, it's critical to understand what is expected by industry regulators like FINRA and SEC. To help you evaluate your current policies, consider these best practices of recordkeeping for firms. Ask yourself: is your social media content being managed in accordance with these directives?
1. Records should be managed so that they can be reproduced in a timely and complete manner. (2006 changes to the Federal Rules of Civil Procedure)
A simple backup or screen shot is not sufficient. Without the ability to organize and search company records, finding a specific page can be like finding a needle in a haystack. Firms must consider whether their data can be quickly presented to a regulator in case of litigation or e-discovery proceedings.
2. Records must be preserved in whatever medium they were originally produced. (Required by the Investment Dealers Assoc. of Canada, FINRA, and the FRCP)
The regulations currently in effect for business records are being extended to all electronic communications, including websites and social media. Firms are responsible for retaining and retrieving these records no matter where they occur. Also, they must ensure that retrieved data can be presented as a perfectly accurate reproduction including clickable links and playable video.
3. Some records must be kept for periods of up to seven years. (Required by SEC, FINRA, IDA of Canada, FSA of the UK, and the Sarbanes-Oxley Act of 2002)
Nearly every specification for record-keeping in the financial sector requires that data be preserved for long periods of time. Your social media communications are transient by nature. To remain compliant with regulations, they must be captured in such a way that their contents can be reproduced accurately, months or even years later.
4. Records must bear proof of data integrity and authenticity. (Required by the Federal Rules of Evidence)
Besides complying with the retention requirements of financial services regulators, firms must be aware of how digital evidence is viewed in court, should they be involved in litigation or e-discovery proceedings. Electronic evidence must bear a digital signature and timestamp to prove that the data in question was indeed online at the alleged time, and that the data in question has not been altered.
Understanding the rules for compliance is critical if firms are to engage using social media. According to Carlo di Florio, Director of the Office of Compliance Inspections and Examinations (OCIE):
"As investment advisers increasingly utilize social media to communicate with clients . . . firms need to be mindful of the applicable standards governing those communications."
But if advisers are careful to review their policies and ensure that digital communications are captured and retained properly, they can freely reap the benefits of doing business online.